We are committed not only to crafting you a pair of world class shoes, but also delivering the greatest buying experience you've ever had.
Choose how much value you want to gift your loved one:
My Nana used to say you should invest in a quality mattress and a quality pair of shoes, because if you're not in one, you're in the other.
In 2014, I set out to create a sustainable shoe brand which would allow you to design and create a pair of one-off, made-to-measure shoes and since that day I have continuously invested in our 'experience'. Today, I believe we have the world's greatest shoe buying experience on the market.
And this is why you are here. This is not simply a website where you can buy a pair of bespoke shoes. This is so much more than that. This is a day out; a buying experience unlike anything else you'll have had before. This is a treat from the very first moment you engage with us.
How? Allow me to explain.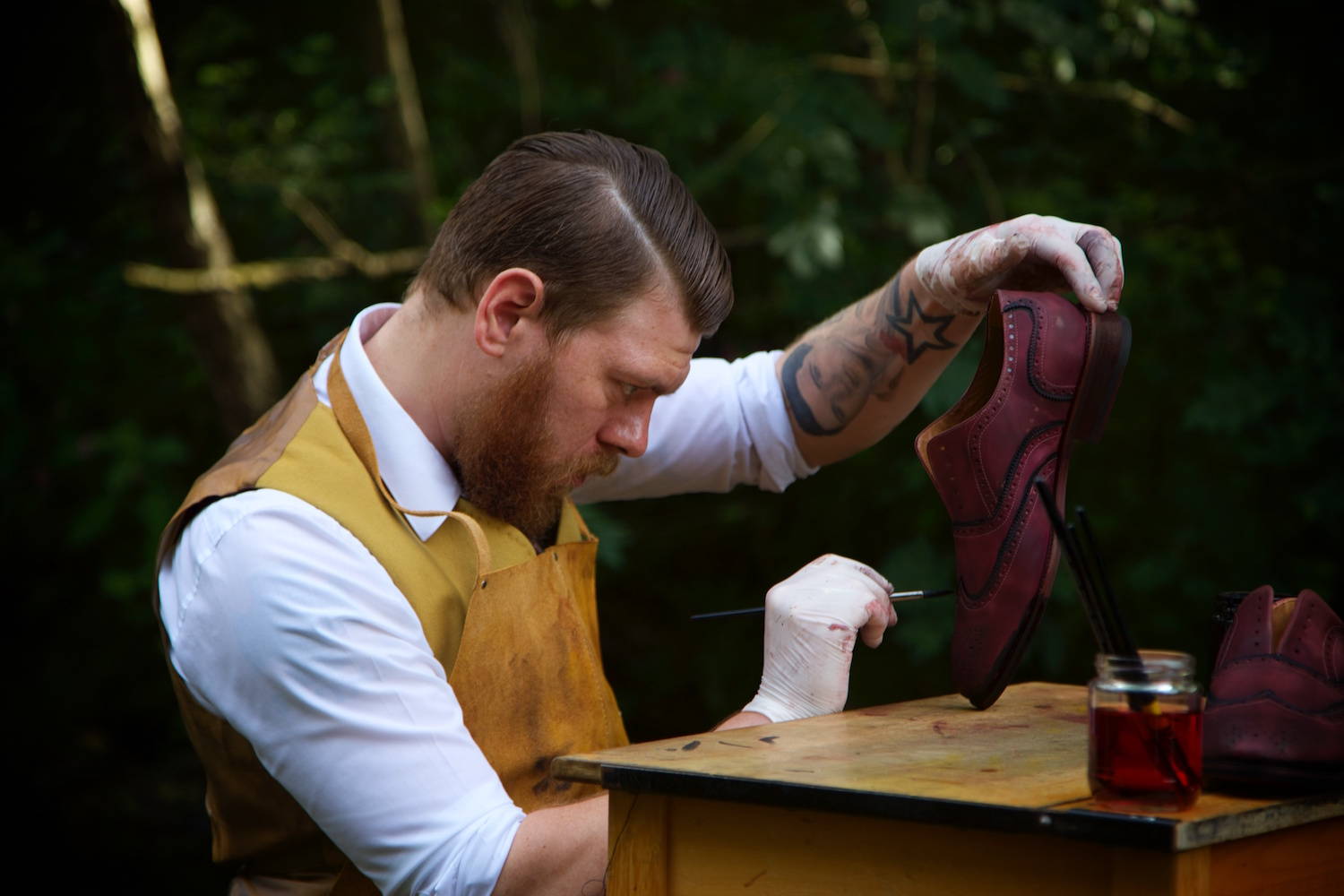 To begin with, buy a gift box. Think of a voucher - it works the same way - but we have done away with the scrap of paper in a Christmas card and replaced it with a beautiful, artisan box - something you can actually wrap up and gift.
Inside, you'll find your voucher, along with the 'how to book your fitting' instructions, some insightful and imagination stimulating product cards and a gift of your choice - a shoe horn, socks or even our own bespoke distilled tipple of gin.
You can even choose how much credit you want to load your box with options ranging from £99 through to £399 which would cover the majority of the cost on the day. We also have lots of payment options, including pay in three with Klarna.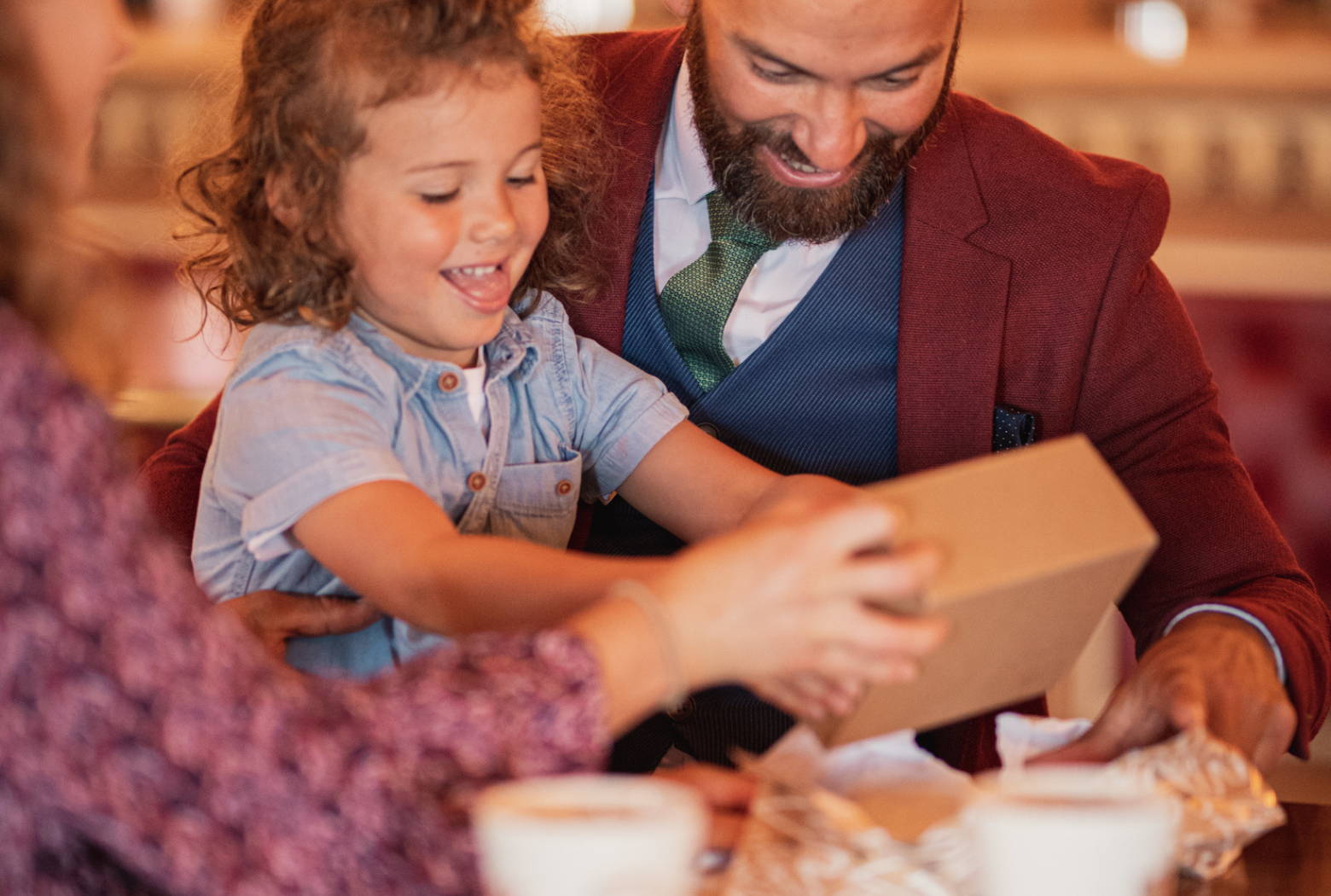 FREE FITTING AND DESIGN CONSULTATION
Now the magic really begins! Once you've gifted your beautiful box, it's time to plan the fitting. With studios in Durham or Leeds (we can accommodate video appointments if a visit is tricky) you can log onto our website and make your booking.
If you want to make this into a mini break, you can even book a hotel through our website where you'll get special rates and discounts with through our partnership with Hotel Indigo.
In the build up to the fitting, we'll send a couple of emails with directions and reminders, building up the excitement!
See you soon!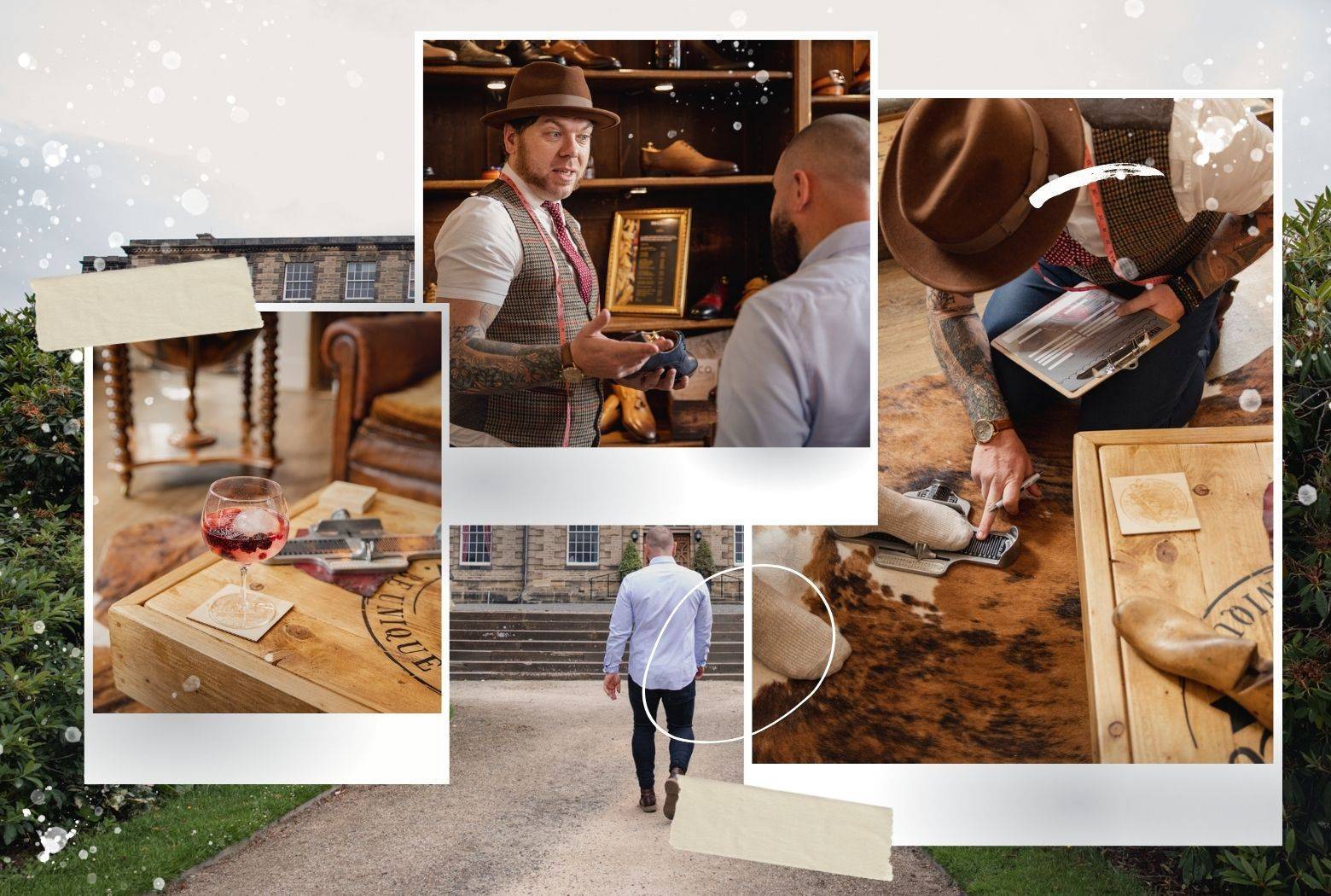 THE DAY OF THE APPOINTMENT
Imagine. Your own private, one hour bespoke shoe fitting and design consultation in a hidden away studio. No hustle and bustle of the high street. No distractions. This is your time. The 'speakeasy' of the shoe world.
If you don't say WOW when you enter one of our studios, then I've failed. The studio is in itself an experience.
Whilst you get yourself comfortable and start to explore our huge display of shoes, we'll kick things off with a drink. Tea, coffee, beer, G&T, orange. Then it's the fitting. Ten measurements - five on each foot. Once we've boxed that off, it's time to educate. Do you know your Oxfords from your Derbys? What works best with what? Which styles would suit your feet? Our Shoe Guys will guide you through.
After we have a style, we'll get out the samples and begin piecing together your bespoke shoe design. Colour, patina, texture, sole, monogram, laces. If you're struggling to visualise, don't worry, we'll build the design on our incredible 3D technology to help bring it to life.
Once we've designed the shoe, we'll take you through some shoe care tips and tricks before wrapping things up with a selfie or two (you'll want to take some).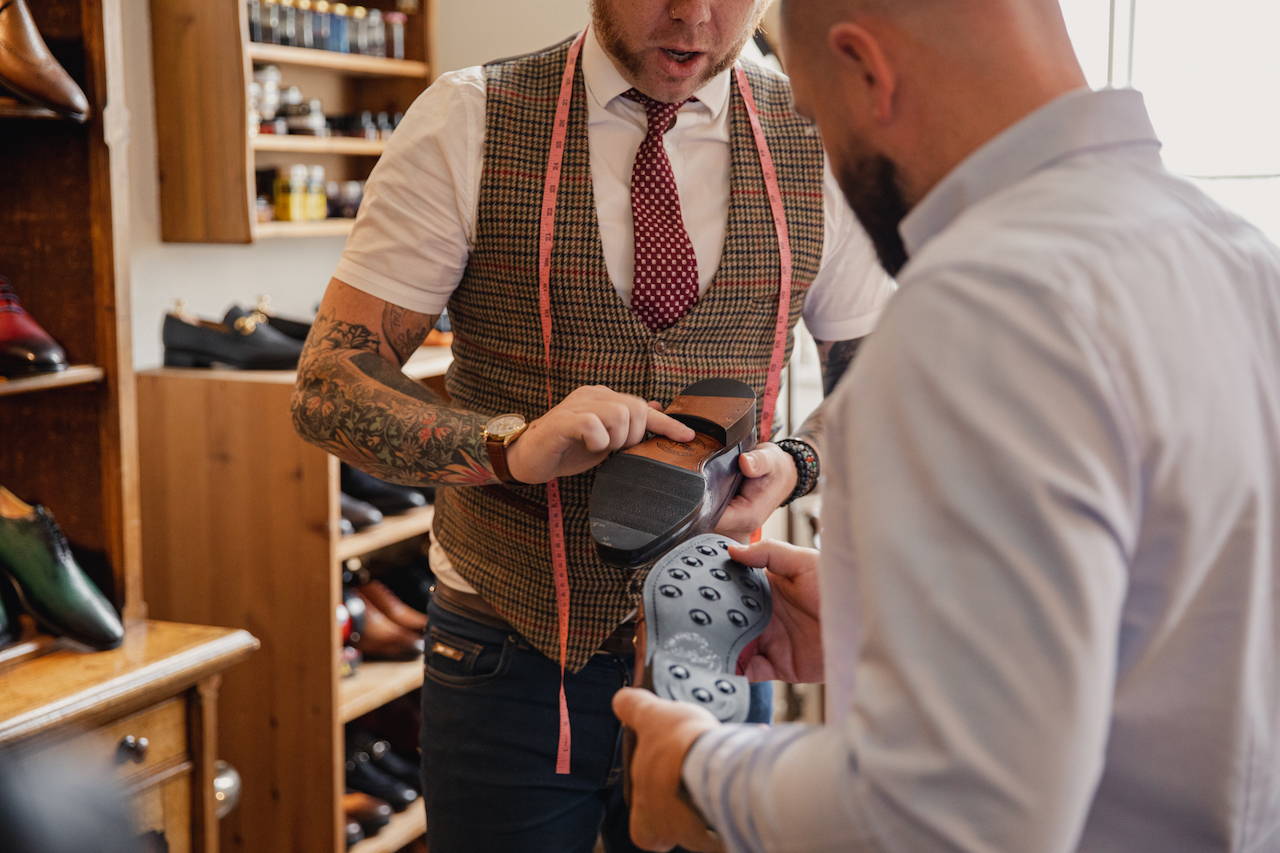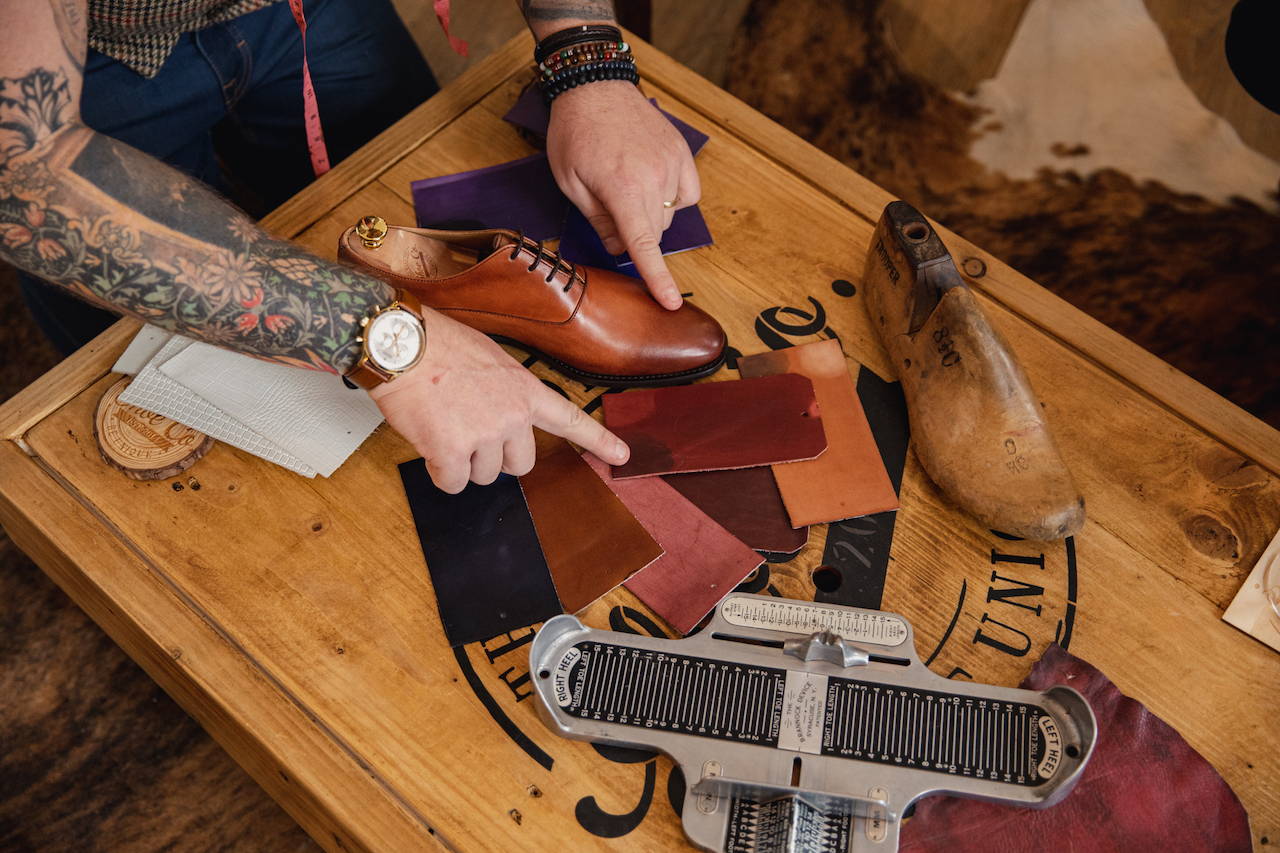 Now, the wait.
What I love about this part of the journey is that it is not instant, like many things today. Your shoes do not exist at this moment. They are merely a figment of your imagination. That's something to enjoy!
There is no next day delivery available. A world class shoemaker (called a cordwainer) will receive the order into our workshop. Over the next six weeks, your shoes will be handmade for you and for you only.
We'll keep you posted with our 'half way there' email which will bring alive the artisan nature of hand dyed shoes and offer lots if insight into how your shoes are being made.
The next email after that is the one you've waited for special. They're on the way.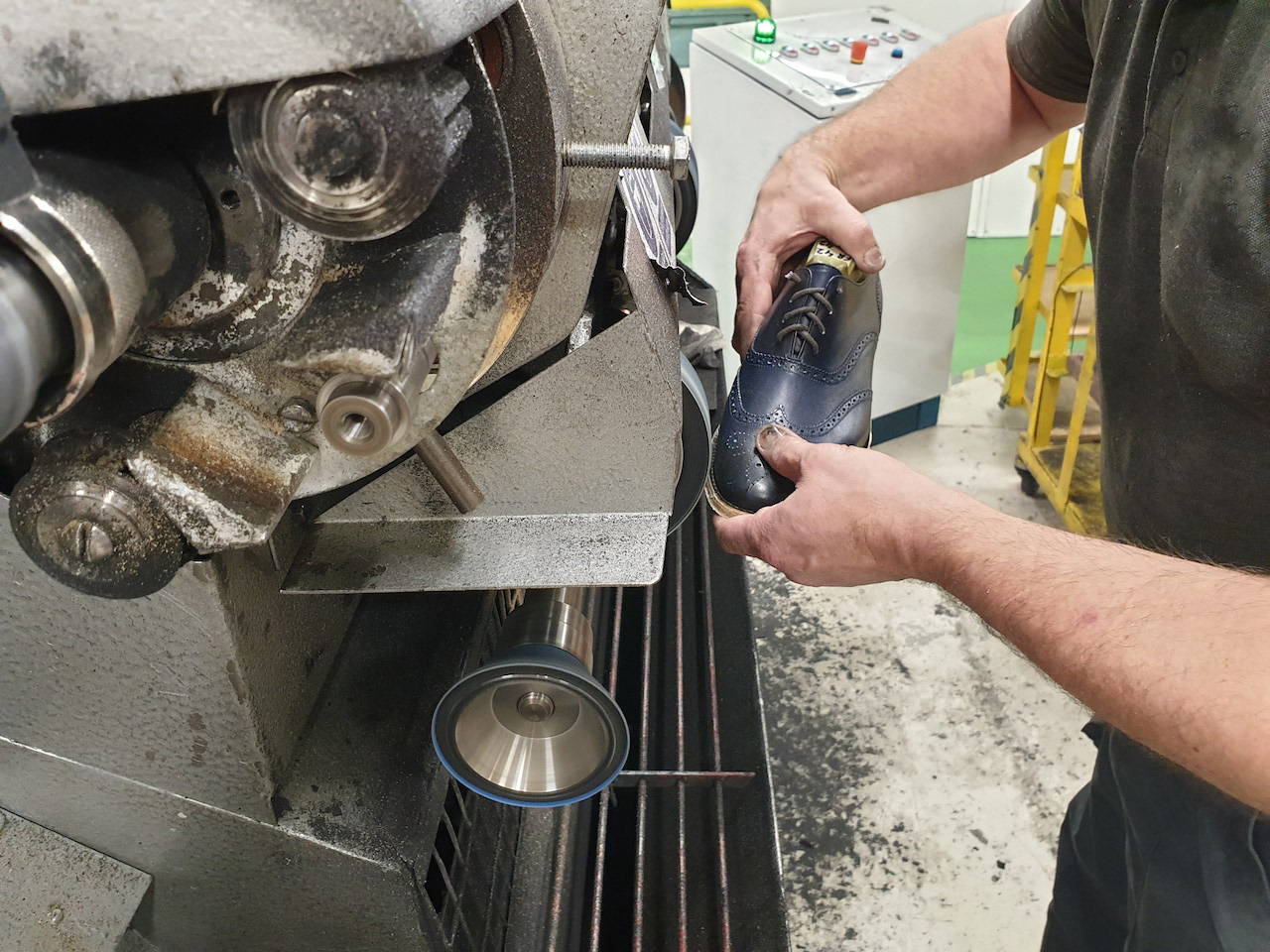 The moment has arrived. Our courier partners will deliver your shoes. The first thing you'll notice is our packaging. You didn't think we'd simply send them in a plain old shoe box, did you?
The second thing you'll notice is the smell. Handmade, hand dyed calf skin leather has the most captivating and aromatic of scents - a smell I never get tired of.
And now, your shoes. Unwrapping your shoes is like peeling back your curtains on the brightest summers day. Pop the shoe trees out and slip your feet inside knowing that this is only pair in the world that exist. These are yours.
Enjoy the growth in your spine as you stand that little bit taller. Enjoy the feeling of bespoke.
Where you go now is up to you. How you feel is the true meaning of what we do.
We are committed not only to crafting you a pair of world class shoes, but also delivering the greatest buying experience you've ever had.
The gift box is a physical product which will be sent out to you which contains all the information your lucky recipient needs. You will also receive an e-voucher after completing your order which can be used to checkout online. If you do not want a physical gift box, you can select the 'e-voucher only' option above.
There is a £5.99 charge, plus any additional charges for gift items, for the physical gift box. These charges are non-redeemable and covers the cost of the package we will send out to you for presentation.
Gift vouchers are valid for one year from the purchase date. Upon expiry, the voucher cannot be used and your denomination purchase price can not be refunded at any point.
For more detail, please read our Terms and Conditions.
Our of our gift boxes can be redeemed either online or during a fitting consultation at either our Durham or Leeds studios, or online.
You can book your fitting here: www.handdyedshoeco.com/vip
The average price for a pair of bespoke shoes will cost approximately £400-£450. The final price is dependent on many decisions but you can be comfortable that £400 per pair is a solid average. Whatever denomination you pay for your gift box will be taken off the balance when your shoes have been designed and we know the final price. By offering incremental denominations that you can gift, you can easily spread the cost.
This price includes a free one-hour fitting and design consultation. You can also redeem via video consultation or online.

Whatever value you decide to gift, it does not effect the final cost or the overall package value.

We also have a range of customisable accessories including belts and wallets which are optional extras.
A gift box cannot be redeemed against Shoes & Snooze charges.
Ordering before 12 noon will ensure you will receive your order within 48 hours, this includes our handling time and shipping time. Any and all orders placed after 12 noon will arrive within 72 hours. We'll usually ship your gift box with DPD to ensure you can track your parcel's progress. Shipping of our Gift Box is free of charge.
Please be aware if purchasing a gift, our shipping label may have 'Hand Dyed Shoe Co.' noted on the package. We make every effort to blank our name from our labels however it is not always possible.
e-Vouchers will be delivered automatically to your email after checkout free of charge.