Simon Bourne, The Shoe Guy, Founder and Creative Director of The Hand Dyed Shoe Company.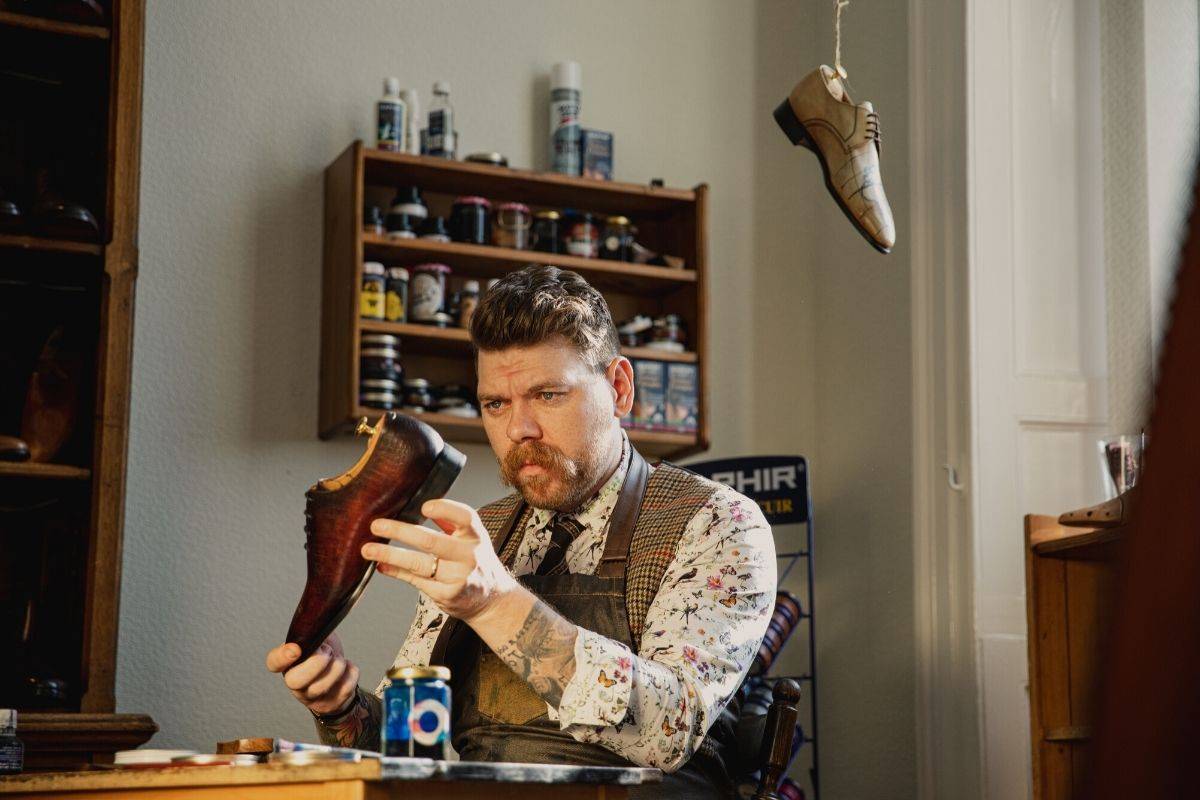 "Like many entrepreneurs, my creativity is driven my by an urge to express myself. I am, who I am and I'm comfortable with it and The Hand Dyed Shoe Company has given me a way of expressing myself. The brand is modelled on myself, I am individual, unique and different to you. Through my shoes, I have created a legacy for myself, a platform to seek and walk my dreams. My mission is simple, to encourage you to express yourself and be you."
We are changing the way the world buys shoes, offering our customers the ability to design their own hand made shoes through a memorable and unique customer experience. We have an incessant ambition to create happiness and excitement for every customer we meet.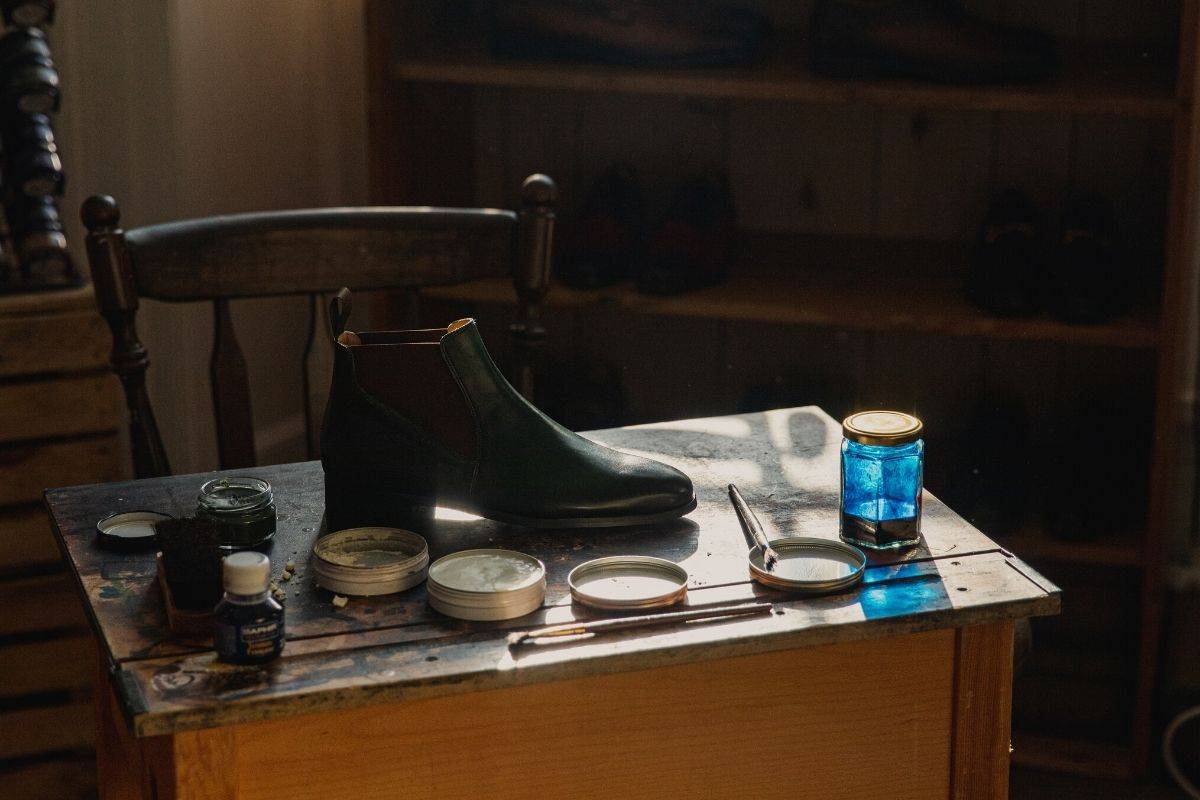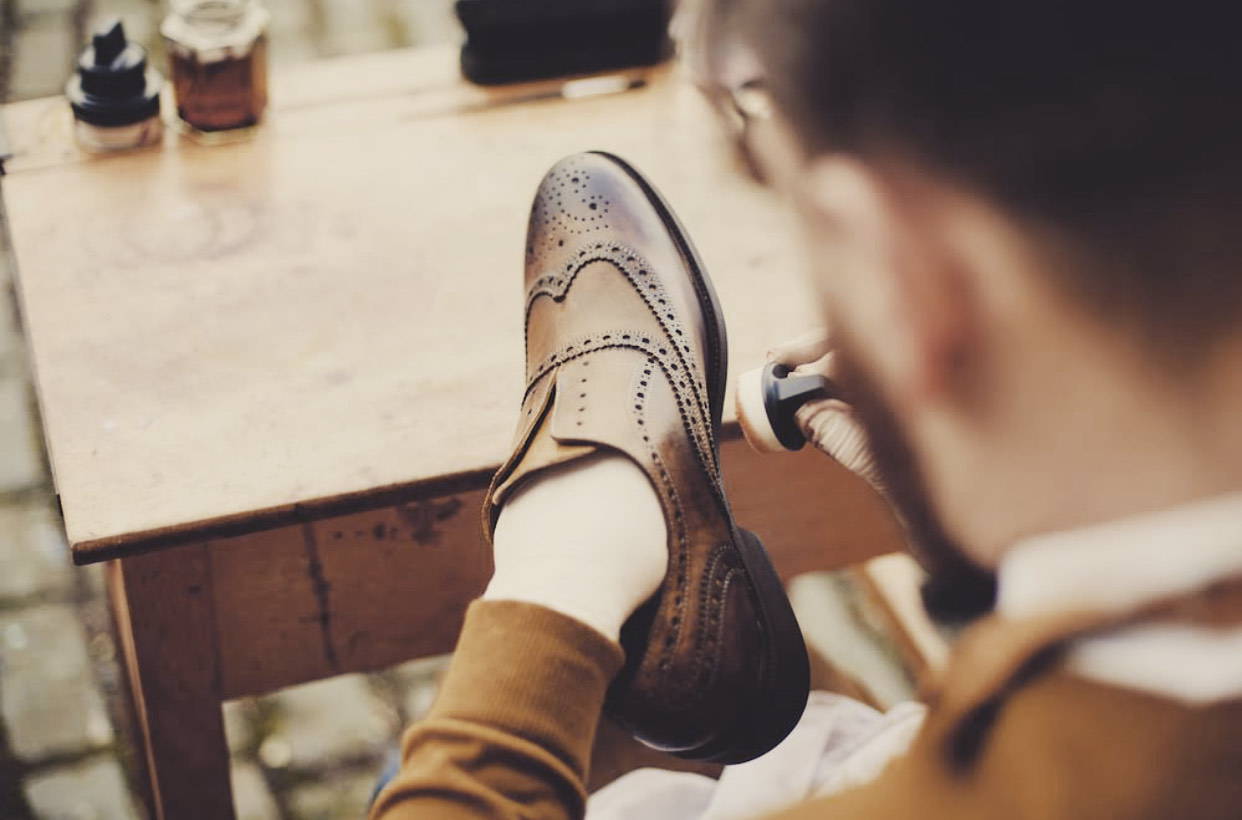 Hand Dyed Shoe Company began in 2014 in the spare bedroom idea, firstly crafting small key rings and accessories from scrap leather from the furniture trade. From here, Simon's craft vision evolved into creating individually made, bespoke shoes. The very first pair sold in 2016, to Colin Elrick, a former bookseller from Chester-le-Street, Durham.
Since then, we've developed an award winning, globally recognised brand crafting thousands of unique, artisan shoes celebrating individuality and creativity amongst thousands of gentlemen all around the world.