Wondering how we work, or what we do? Read on...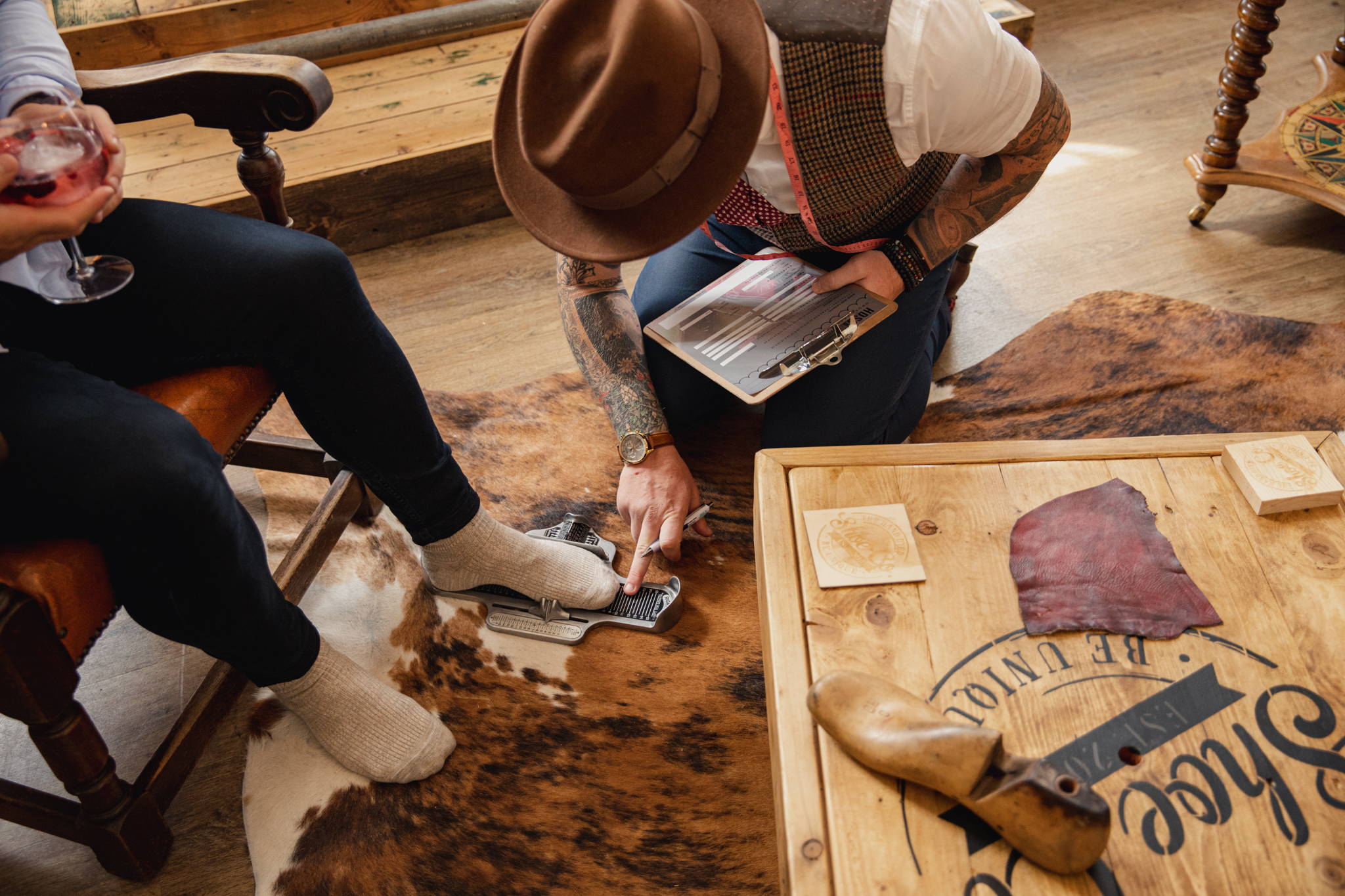 We kick things off with the fitting. As we take the important measurements, we offer lots of education about the different styles and of course what we're looking for when it comes to the perfect fit. We can also offer advice on what style would suit your feet best.
Once the fitting is done, it's the fun part! Choose a style, colour, texture, finish, leather, suede, textiles, what sole, monogram, shine intensity and more... Don't worry if you're not creative, we'll piece it all together on a big screen so you can see what they will look like.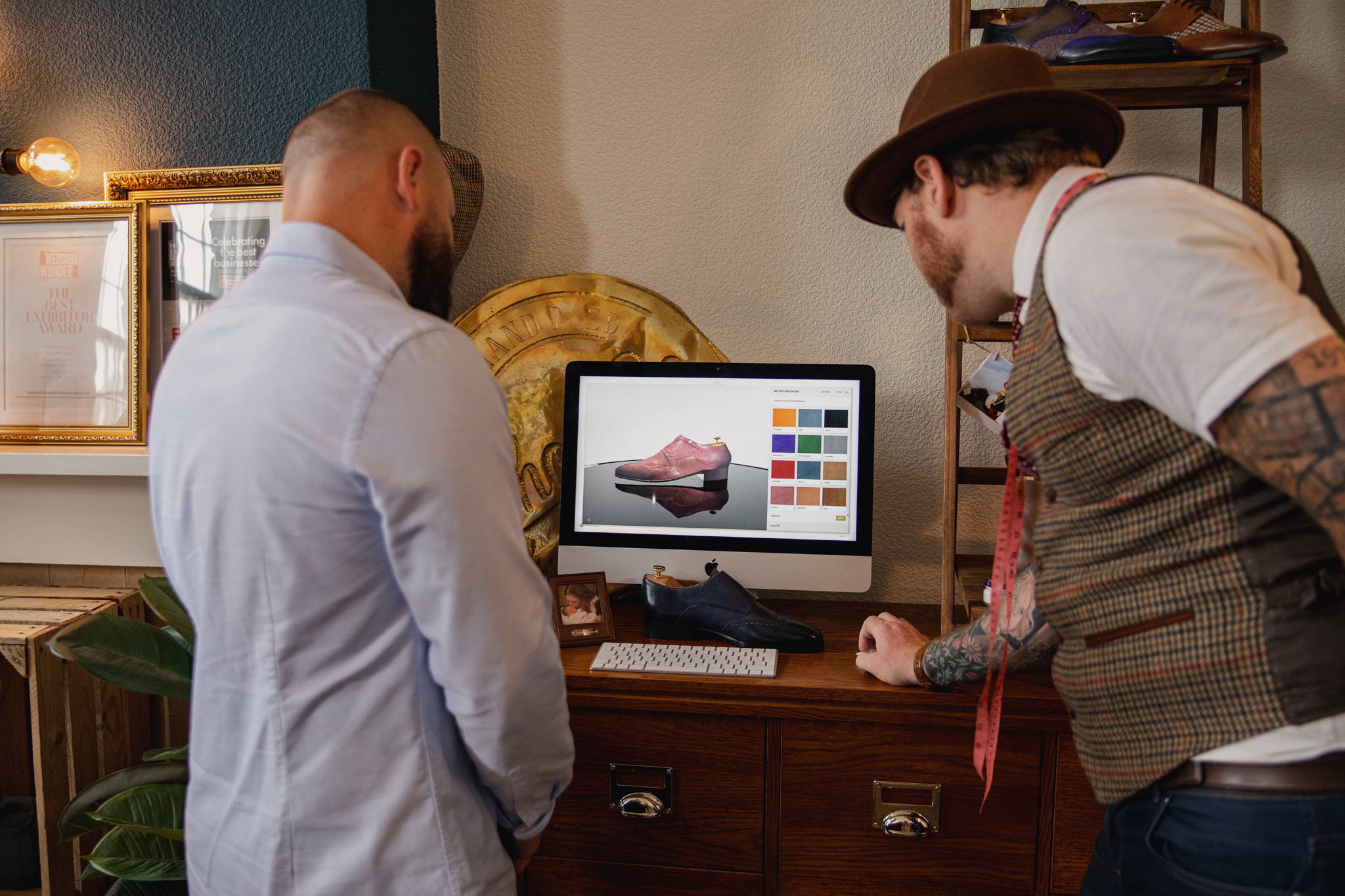 You'll now wait in anticipation for your new shoes while our workshop hand craft your bespoke pair of shoes. Enjoy this time, knowing that this is not a buy now deliver tomorrow bog-standard retail experience - a true artisan craftsman is making your shoes for you. It will take around 4-6 weeks for your shoes to be made.
When they are ready, we will send them out with our courier to be delivered to your home or workplace. We have put so much love into our packaging and the big reveal of your shoes and it is every bit a part of the experience. Enjoy the moment when you see your shoes for the very first time.
We will include lots of care information and a written note from The Shoe Guy.