This is the perfect gift for that person that has everything. We're pretty sure that having a pair of shoes made for them that they designed will be one thing missing from their bucket list! In true Hand Dyed Shoe Co. style we've made our gift voucher a bit more unique in our FREE Gift Box. Read on to find out more.

We think that buying a pair of personalised, bespoke shoes is one of the nicest gifts that you can buy someone. You are not only buying some beautifully well crafted shoes, you are buying them the whole experience of designing them along with our unique crafting journey which just keeps on giving.
If you want to gift our experience, we have created several ways you can do this. The average cost of our shoes and experience will be approximately £350 - £450 once we know the final design. Below, you can see several gift amounts you can purchase.
Whatever amount you choose will be deducted from the final price on the day we conclude the design. Your gift can be redeemed online or in any of our studios. Larger amounts are available, please
contact us
to discuss your requirement. You have one year from the purchase date to redeem your gift box.
All purchases include a FREE COMPLIMENTARY GIFT BOX which we will send out via courier after you have checked out ready for you to present to your lucky recipient. Your gift box contains everything your recipient will need including what to do next, some shoe inspiration and a free Hand Dyed Shoe Co. cedarwood shoe horn.
A unique opportunity to create a your own pair of handmade shoes. There are a few ways in which you can book our bespoke shoe experience.
The Seminary is probably the only shoe emporium on the planet set in a four storey, Georgian former priest college.
Take a ride in the secret lift to The Rooftops of Leeds City Centre for a once-in-a-lifetime bespoke shoe experience.
Take a trip to our private studio in the heart of Belgravia for your hour long fitting and design consultation.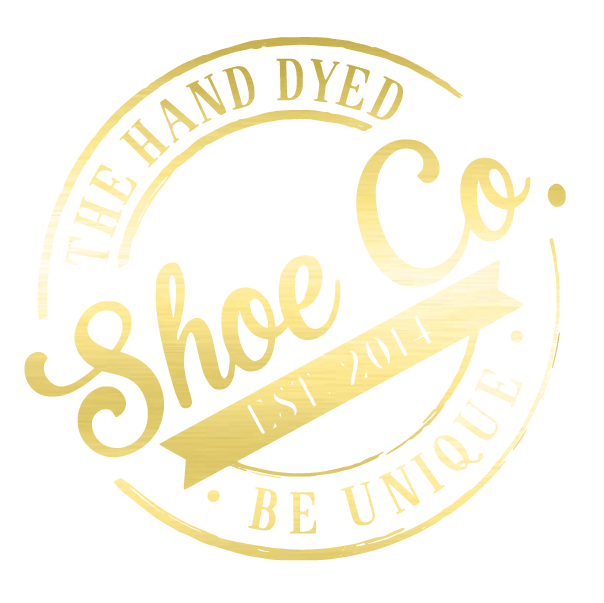 Instructions on what to do next will be found in the gift box which we'll send out via courier. If you are buying this for yourself, you do not need to fill in these details and can continue to the checkout.