Interested in a career with Hand Dyed Shoe Co?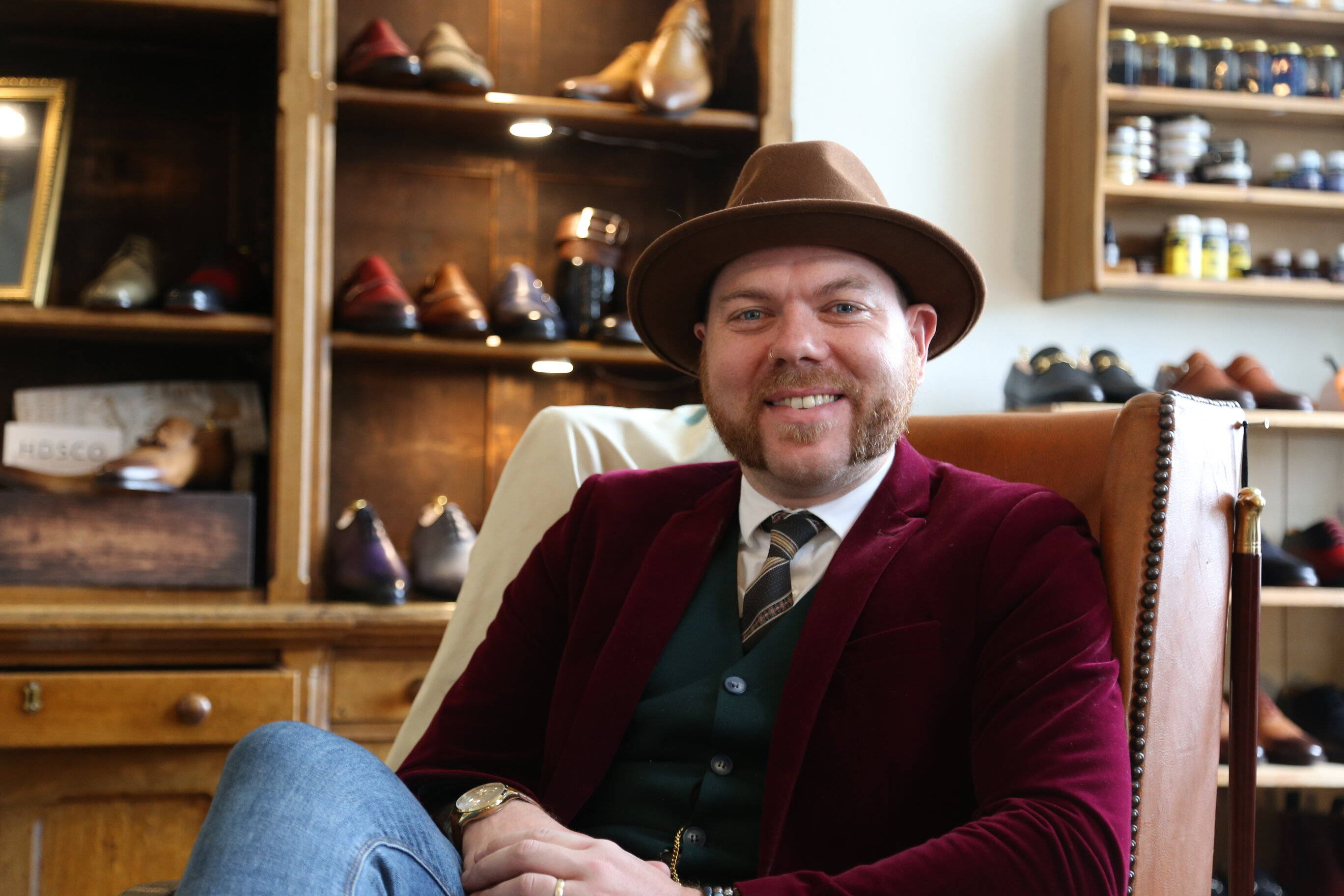 We only want the best, if you're ambitious, creative and hard working then we may have a position for you. All positions will be advertised here as they become available. We also offer unpaid student placements from time to time, so watch this space!
A bit about us

The Hand Dyed Shoe Company began in 2014, when founder Simon Bourne found a use for scrap leather from the workshop floor of his furniture manufacturing job. Initially creating small men's accessories before evolving the art of hand dyed into footwear in 2016. Since then HDSCo has established itself in the footwear industry, creating a unique and experience led retail concept which continues to flourish as we allow our clients to design their own handmade shoes from over 2 million possibilities.
We are the Build a Bear of the shoe world, only for adults…
Person Specification
The ideal candidate will have a strong interest in developing their understanding of marketing practices, with the hope to build a career within marketing. We would love the candidate to be innovative, creative and confident to share with us their ideas and opinions, to help us push the boundaries and catch the attention of our audience. They should have a strong attention to detail and a good understanding of design practices, as well as an eye for great graphics and photography. Experience and a natural flare for product/fashion photography is advantageous but not essential. The candidate will have strong storytelling skills and excellent written English to communicate with our audience.
Above all the candidate must be committed and willing to give 100% effort to their time with us, in developing their knowledge and skills.
The Role
Term: 12-18 months with the prospect to be made permanent in a marketing assistant role upon completion of apprenticeship. This is a full time position working 9-5, Monday - Friday, commencing in January 2021.
We're based in Ushaw College, Durham so it is essential the candidate has a valid driving licence and access to a car for commuting to and from our studio.
Job Specification
This will be a really hands on learning experience and provide significant opportunity for the successful candidate to gain valuable experience while making a difference within our business.
You'll be working closely with Laura, who is responsible for all brand marketing activities in-house and will be involved in all aspects of our marketing activities, including but not limited to:
E-mail marketing campaigns
Social content generation
Product photography
Copywriting including blog, e-commerce and social
Website product population
Assist with campaign idea generation
Graphics generation
In-studio visual merchandising
Events (Covid restrictions dependent)
Our ultimate goal, which you will be contributing too, is to grow our business through audience and sales growth.
Some occasional evening and weekend working may be necessary for this role, for wedding and lifestyle shows as well as quarterly media days.
How to Apply
To apply please send your CV and covering letter to Laura Raistrick at laura@handdyedshoeco.com.
If you have any questions about the role these can also be directed to Laura, email address as above.