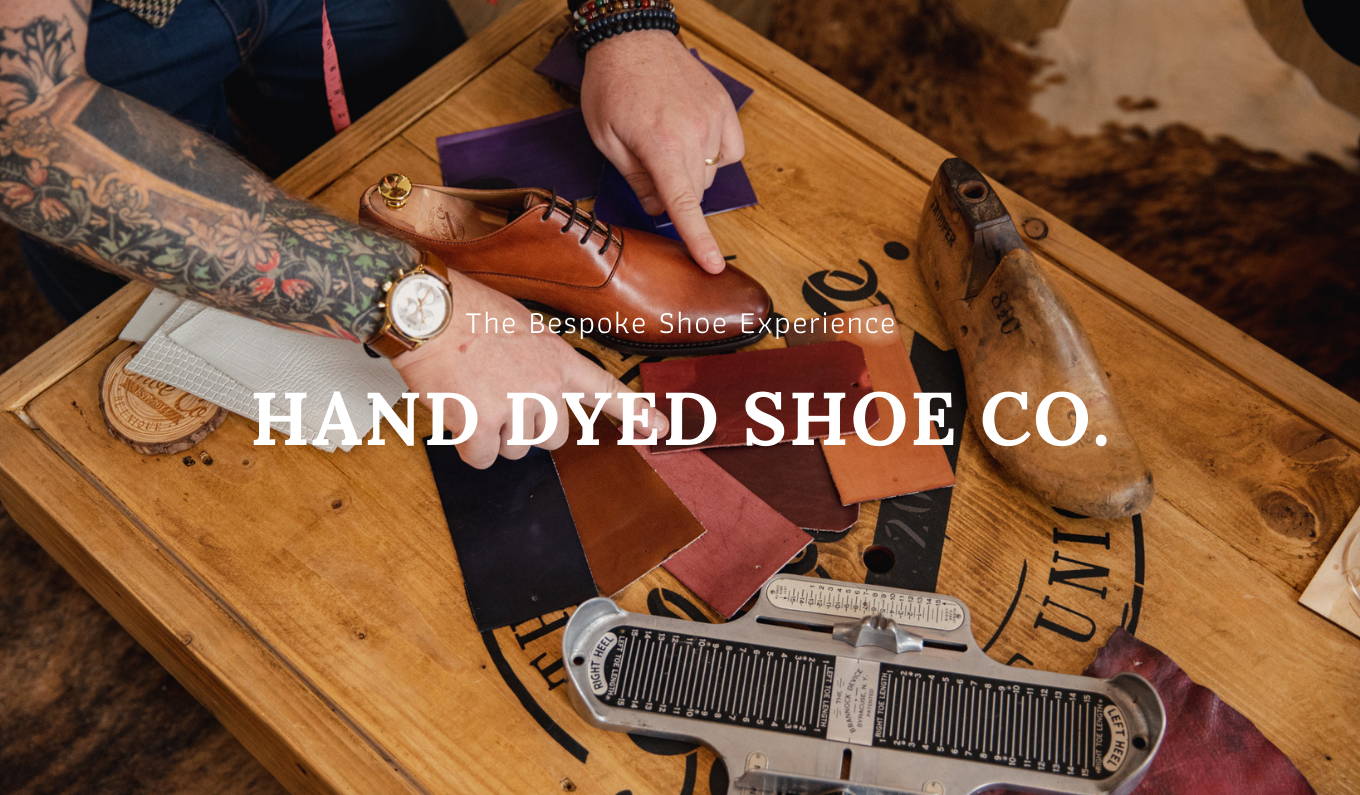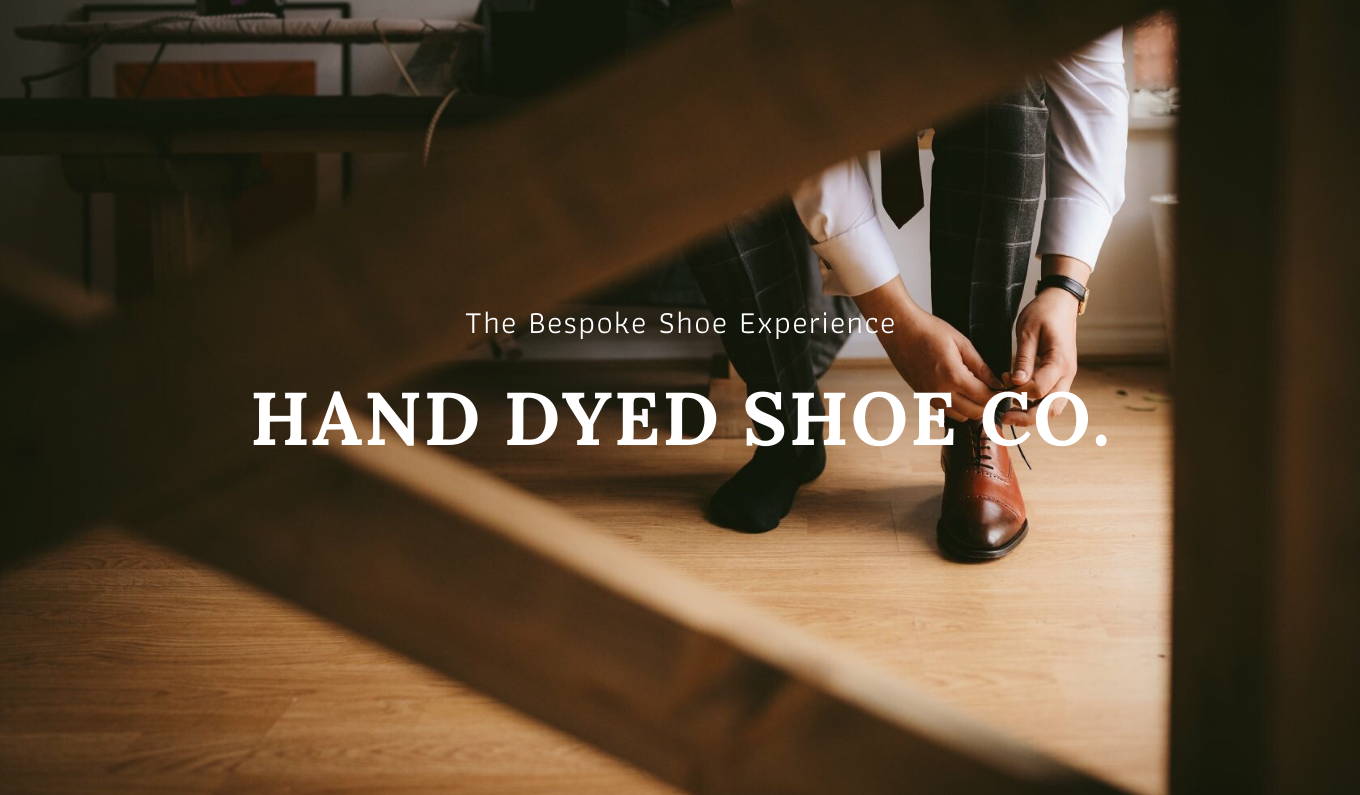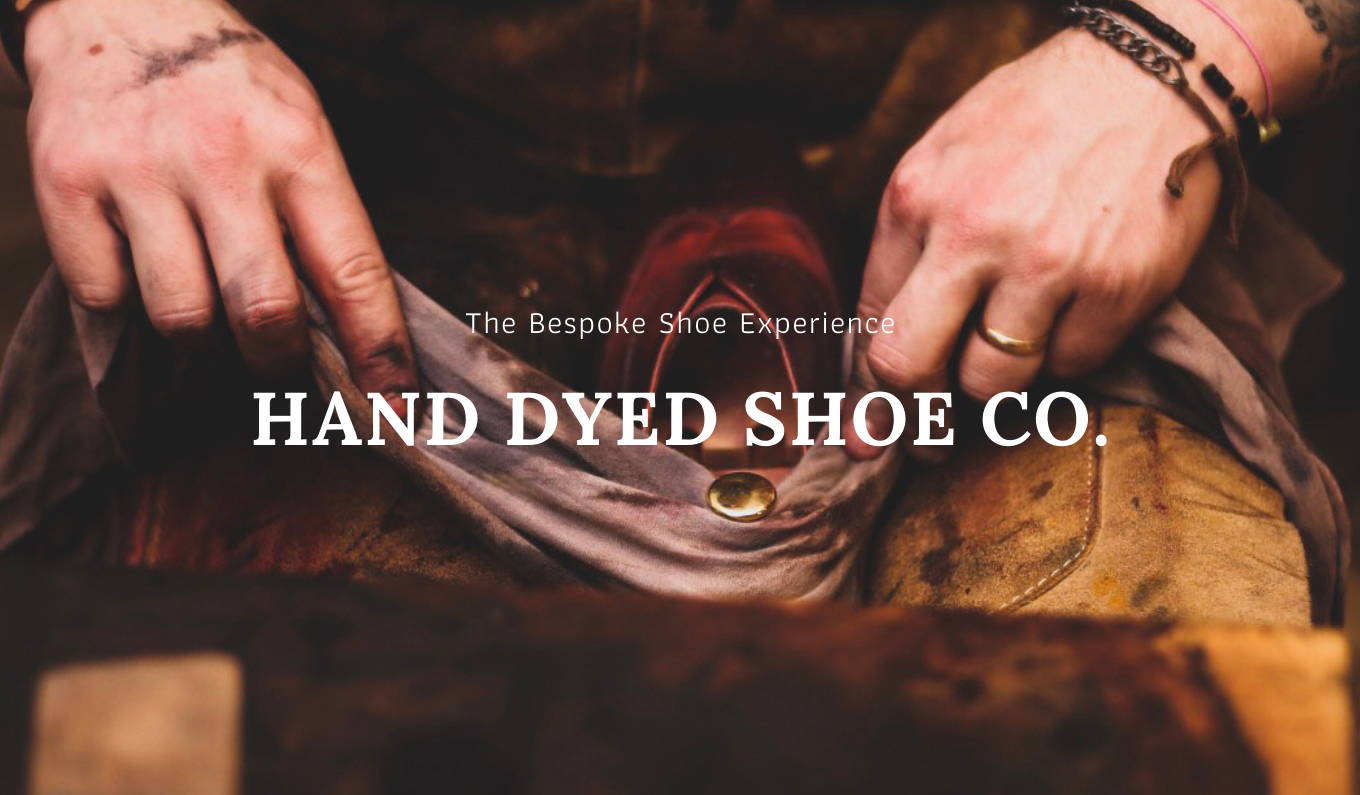 Create something totally unique, made to measure, to your design specification. Our artisan, hand dyed will be bespoke crafted and delivered in just 4-6 weeks.
Our 3D technology can help you bring millions of options down to one and our 'Shoe Guys' will help you with a free one hour design consultation and fitting service.
Our shoes aren't mass produced. We work on one pair at a time. We cut each section of the shoe from the leather before it's hand dyed and stitched together.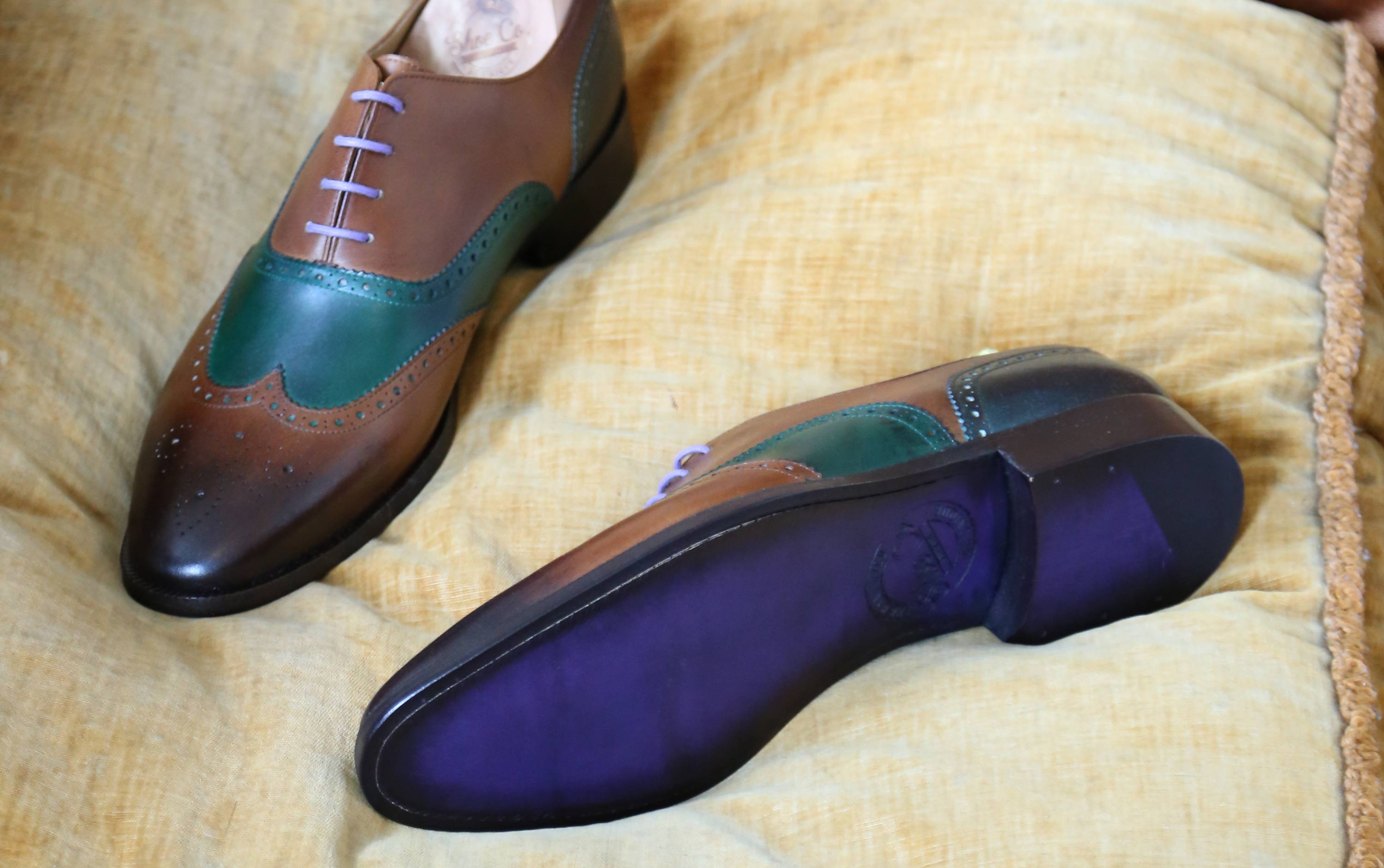 You are buying not only the gift of a pair of handmade bespoke shoes, but a shopping experience unlike anything else on the high street. This is day out and a trip to a private appointment where you can expect complimentary drinks, an hour of shoe creativity and craft, style advice and shoe education. You will leave with a pair of shoes in our production planner that are true one offs - exclusive to you - as well as the memory of what will be a fantastic day out.
Our fantastic gift box is our version of a gift voucher but instead a piece of paper in an envelope, you can present a parcel of goodies complete with a personalised invitation to book our fantastic all-round, five-star rated experience.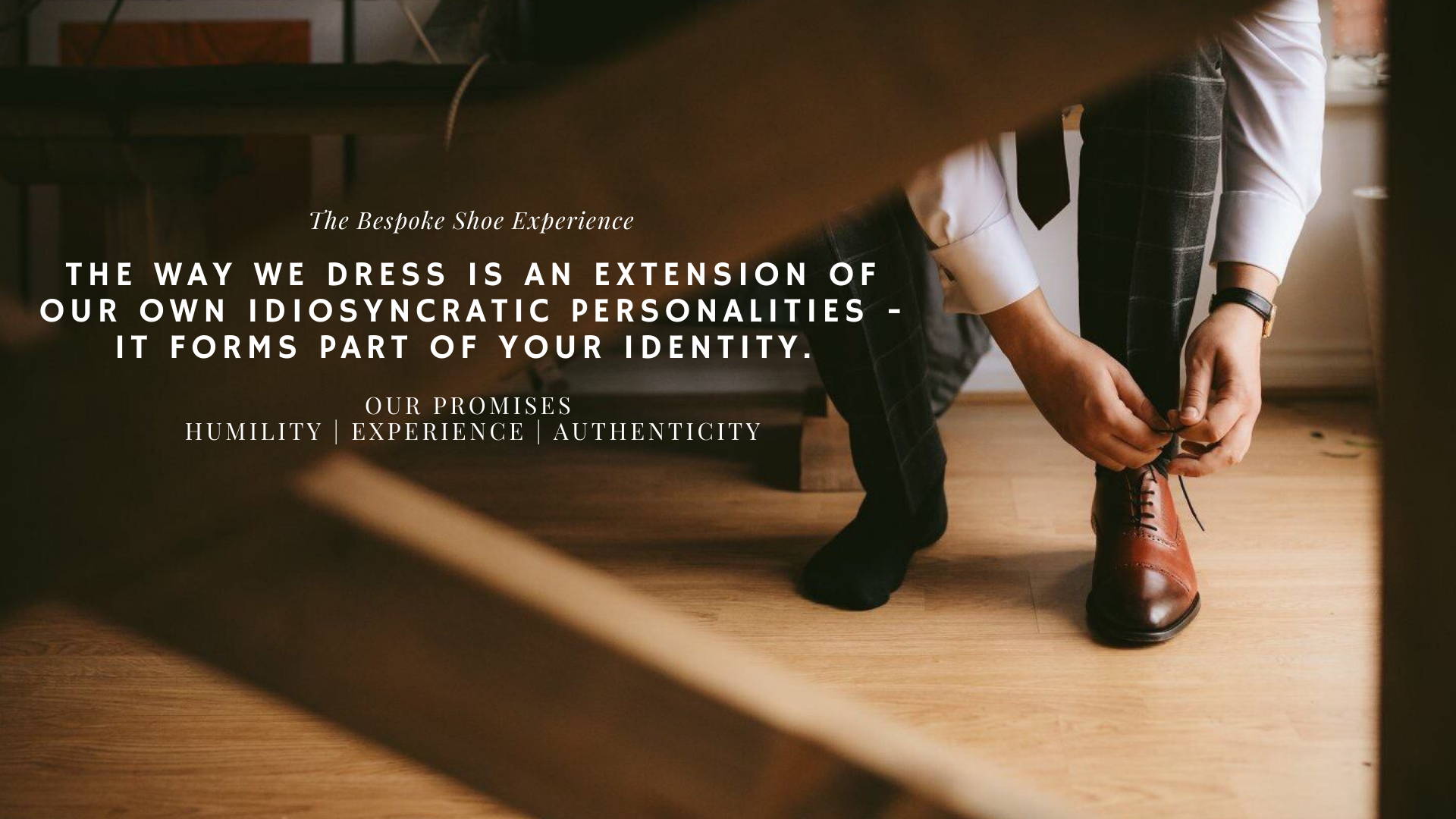 The average cost of a pair of our shoes is approximately £400 - £500, depending on design choices. But to offer more value for your fitting, we are delighted to launch our Hand Dyed Shoe Co. collections, revamping your shoe wardrobe whilst giving you more for your money. Whether you are a shoe collector, a connoisseur and enthusiast or just looking to replace your current wardrobe with some season staples.
Knight's Collection
Just £1,295 R̶R̶P̶ ̶£̶1̶,̶4̶9̶5̶*̶

This collection includes one pair of sneakers, one pair of shoes, one pair of boots and three pairs of shoe trees, to keep your shoes looking sharp. This is the perfect range that will allow you to design a pair for every occasion.

Earl's Collection
Just £1,695 RRP. £1,995*

This collection includes one pair of sneakers, one pair of boots, two pairs of shoes and a pair of shoe trees for each pair. The perfect range for redesigning your footwear wardrobe, that will give you something for every season.
Duke's Collection
Just £1,895 RRP. £2,295*

This collection includes two pairs of shoes, two pairs of boots and four pairs of shoe trees. This collection is for the shoe enthusiast and allows for total creative freedom. Upgrade to include a pair of sneakers for just £200 extra.
*RRP price dependent on design choices and taken as an average. Final price is rounded down to deal price, irrespective of design choices.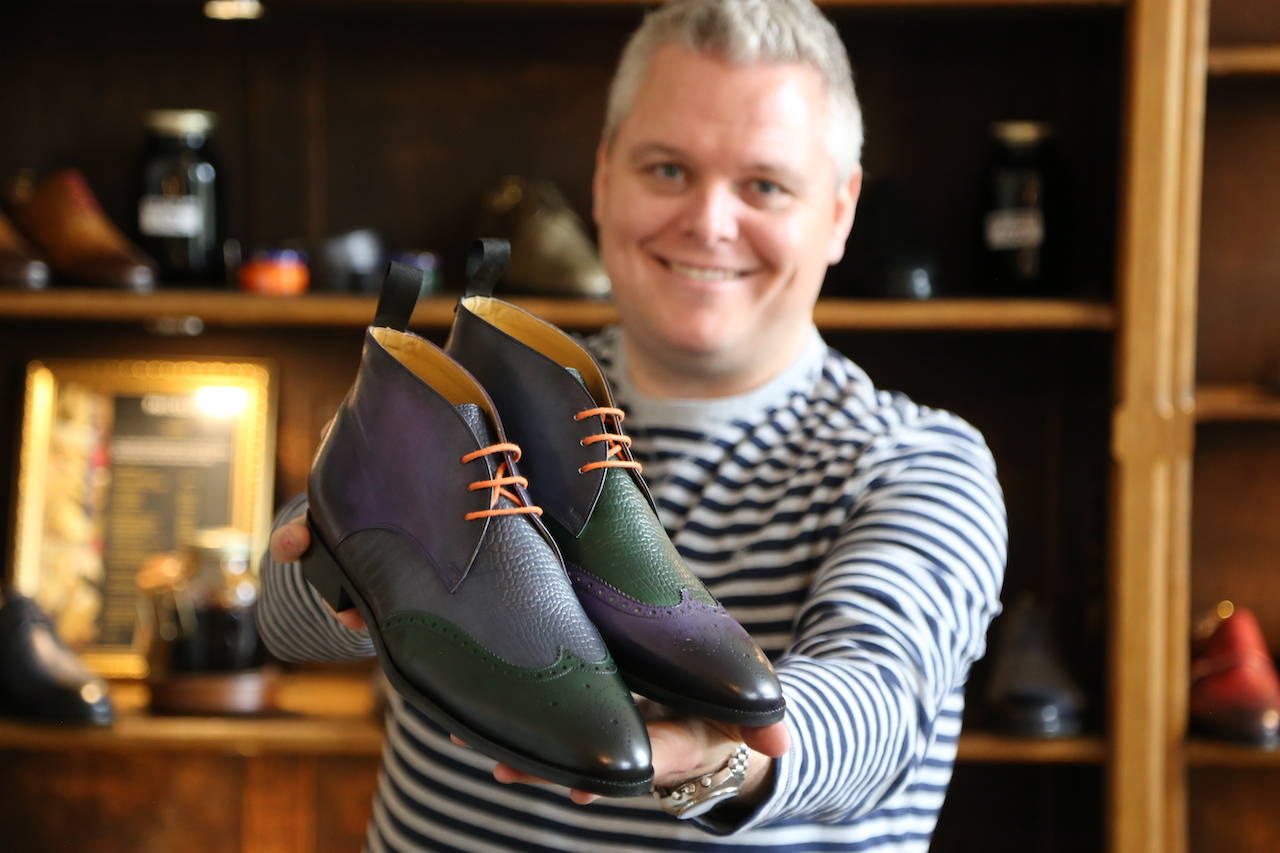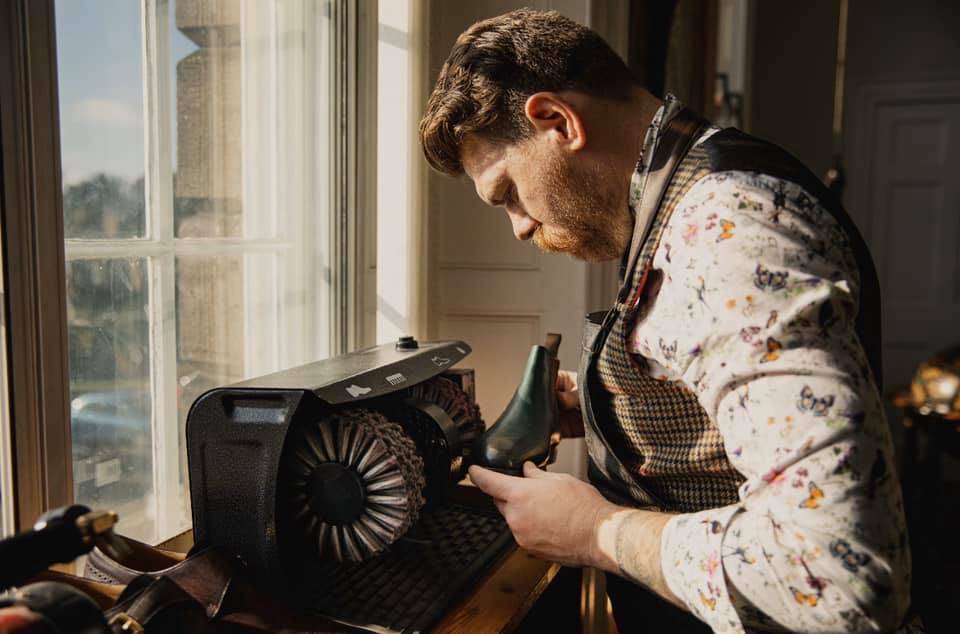 DYED TO A TONE
Our shoes are beautifully hand dyed and each tone defines its unique personality in every pair we create. The dyes are mixed from extract, alcohol and water, and because we work with small batches, each time we mix a new dye to create a new tone from those raw ingredients.

OUR LEATHERS
We carefully select beautifully soft, calf skin leather to craft the upper of your shoes, from the finest Italian tanneries. We use calf skin for its softer and porous properties that will allow your feet to breathe and the shoe to wrap around the foot, providing fantastic comfort.
Simon 'The Shoe Guy' Bourne


The Artisan Bespoke Shoe Experience

We offer a bespoke made to measure service, book an appointment and we'll take you through the fitting process, before helping you design your very own custom pair of world class, hand made, hand dyed shoes.


Patina & Finish
Our shoes are high quality, beautiful artisan products and bench made in Portugal by our world class artisan shoemakers bespoke to your measurements and your design. We will send them to you with complimentary cotton shoe bags, a full aftercare and repair service and presented in our beautiful, souvenir shoe box.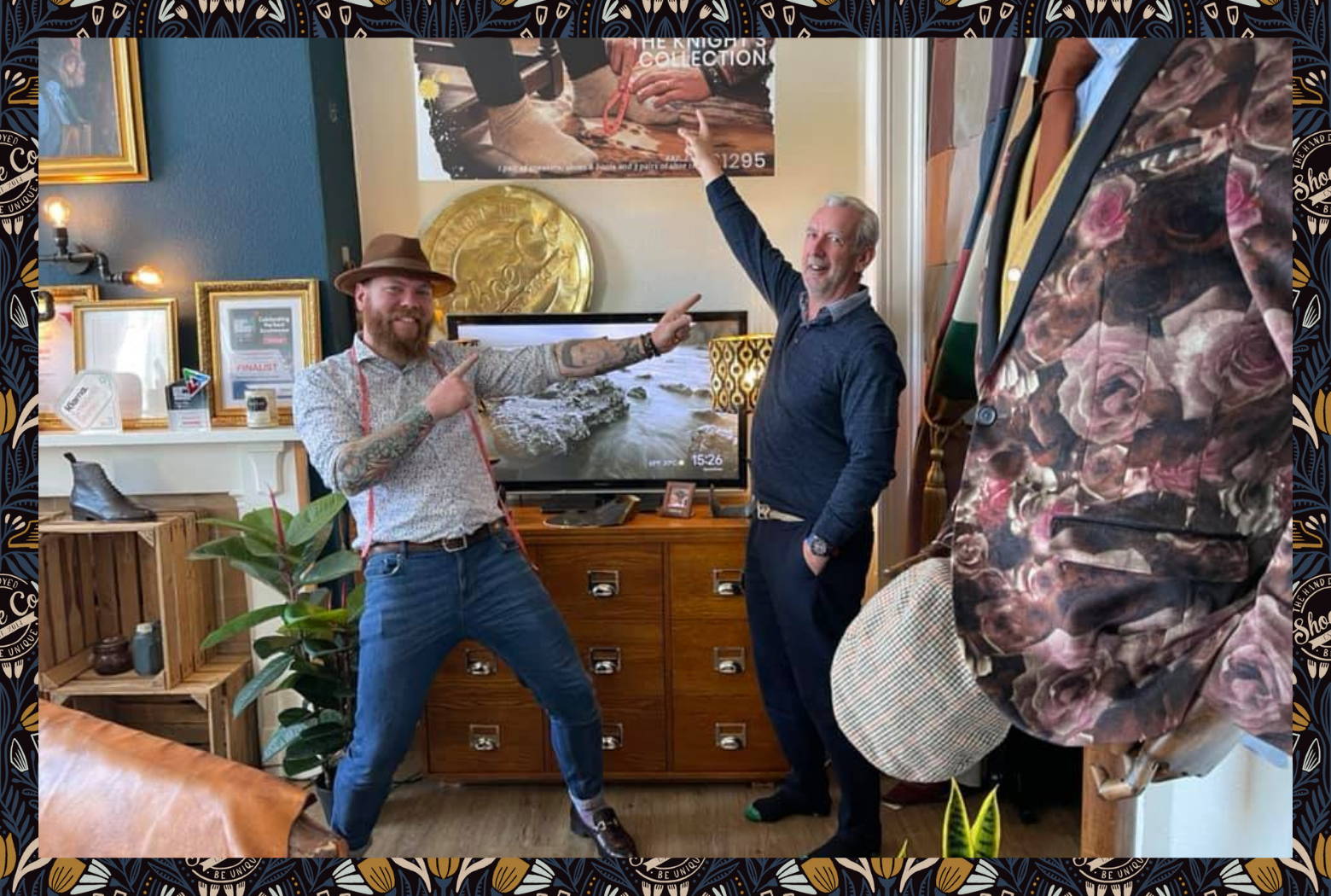 If Carlsberg made shoe studios this would be it. Awesome experience that is a bucket list life item. To design your own shoes. WOW. The Durham gin was an amazing touch!
Jane Symonds & Keith Loosley (London)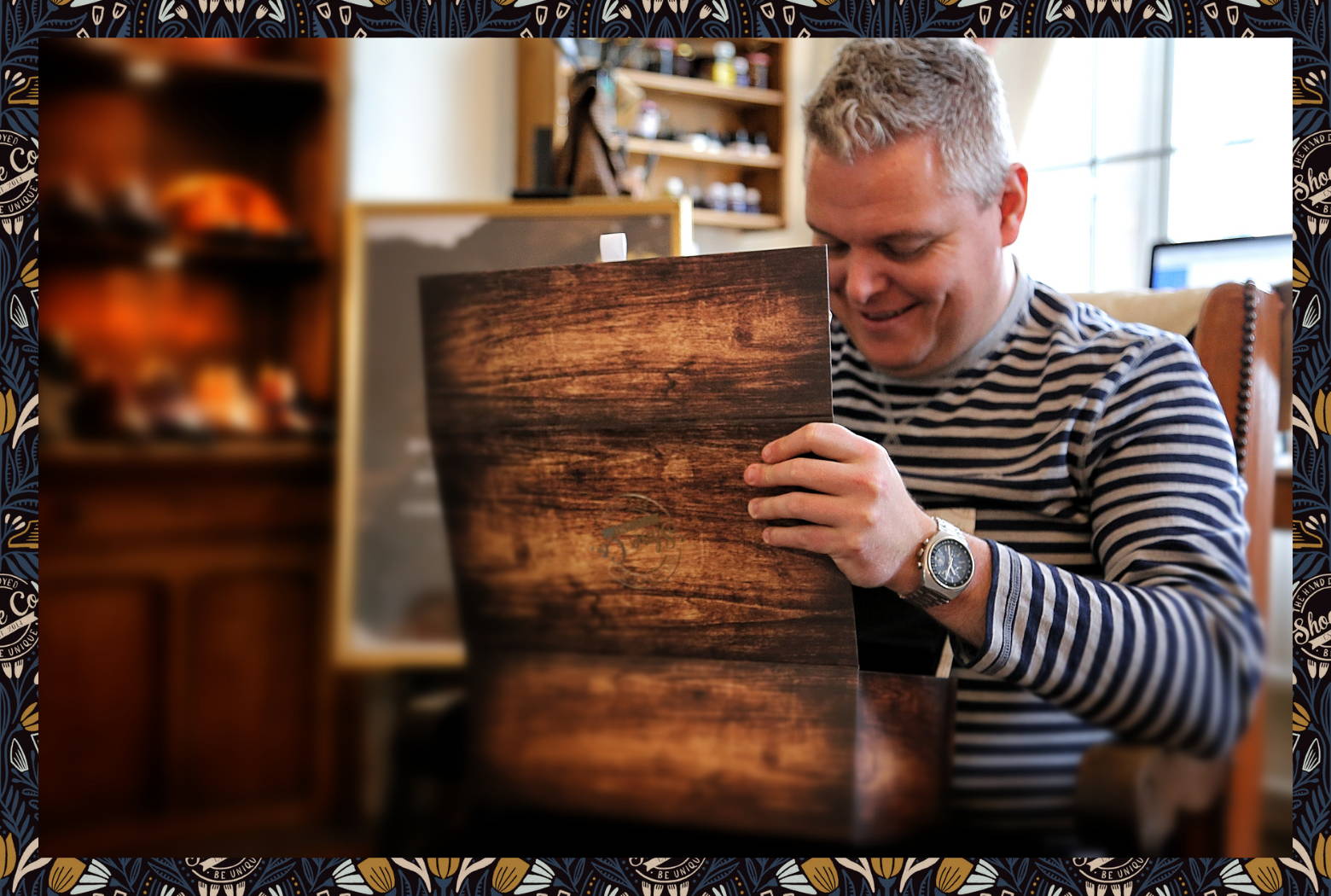 I am enamoured by you and your business, it was a real pleasure. It's special. who you are and what you do. Keep going, you're amazing!
Chris Todd (Co. Durham)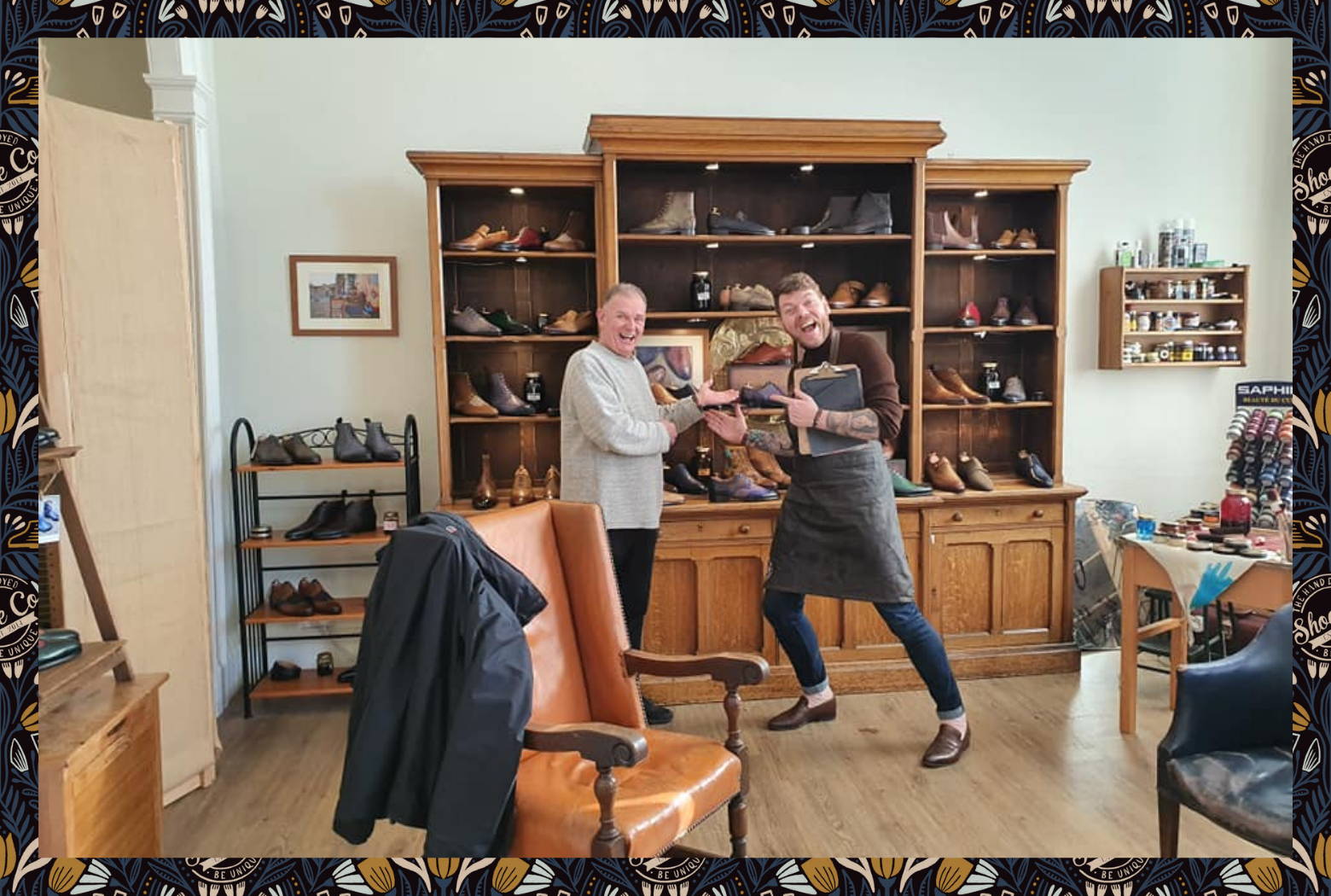 Fantastic gift, excellent service, Simon talks you through the process so you end up with a beautiful bespoke shoe, or boot with matching belt!! Amazing! Shoes and belt arrived today!! Wow!! Thank you Pete loves them ❤
Tracy & Pete Wells (Ulverston)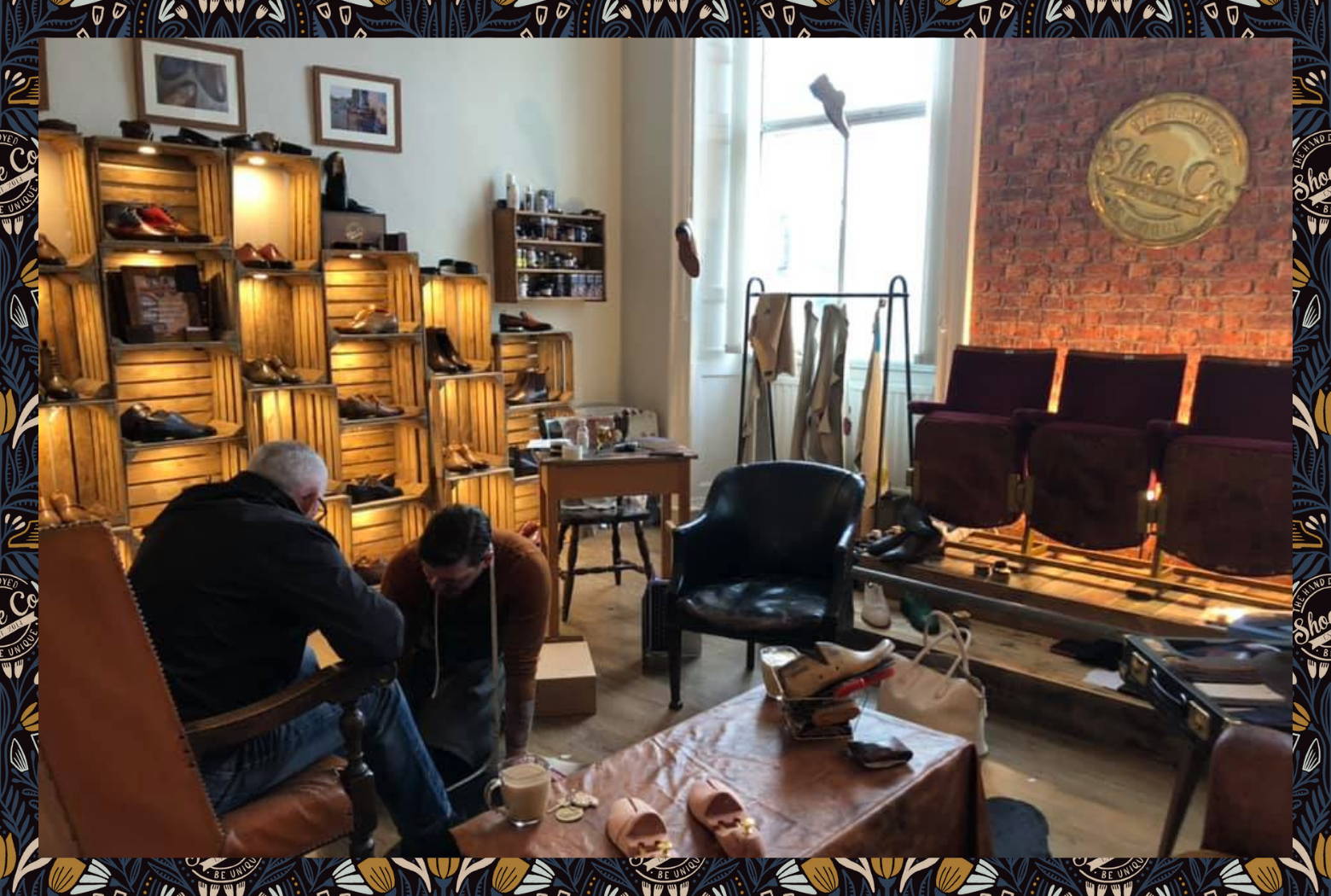 What a wonderful experience .... 👞💙🥾
What do you buy, for a 'special birthday' the guy who has it all ? 🤔🤔 ...

Visit 'Simon The Shoe Guy Bourne' at The Presidents Suite, Ushaw College, Durham and be fitted for a pair of hand made, beautiful shoes - made to measure and personalised to every last detail! If you LOVE 💙💜 your shoes 👞 👞 .. completely unique and truly wonderful experience 💜💙 an absolute MUST!
Alyson & Phil Dooner (Northumberland)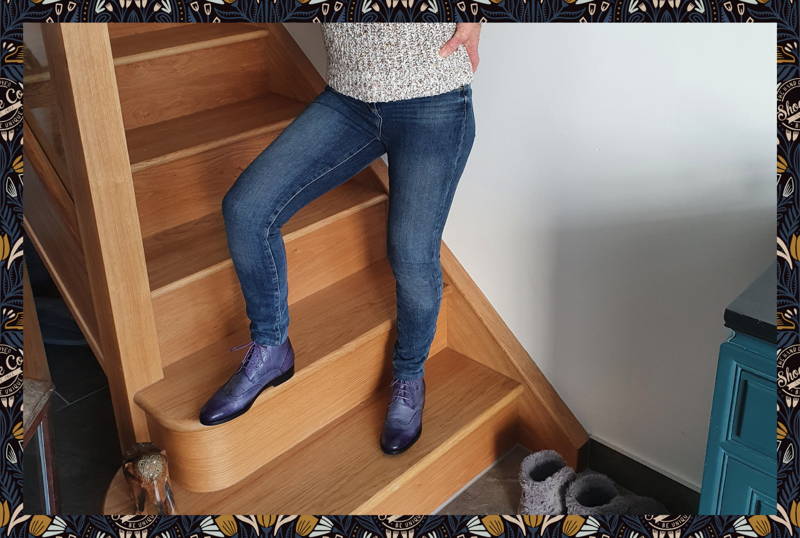 What an honour to have the very first pair of Mrs. Bonsmara boots! I wear them with so much pride - they are stunning. Thank you so much Simon!
Val Bickerstaffe (Nottingham)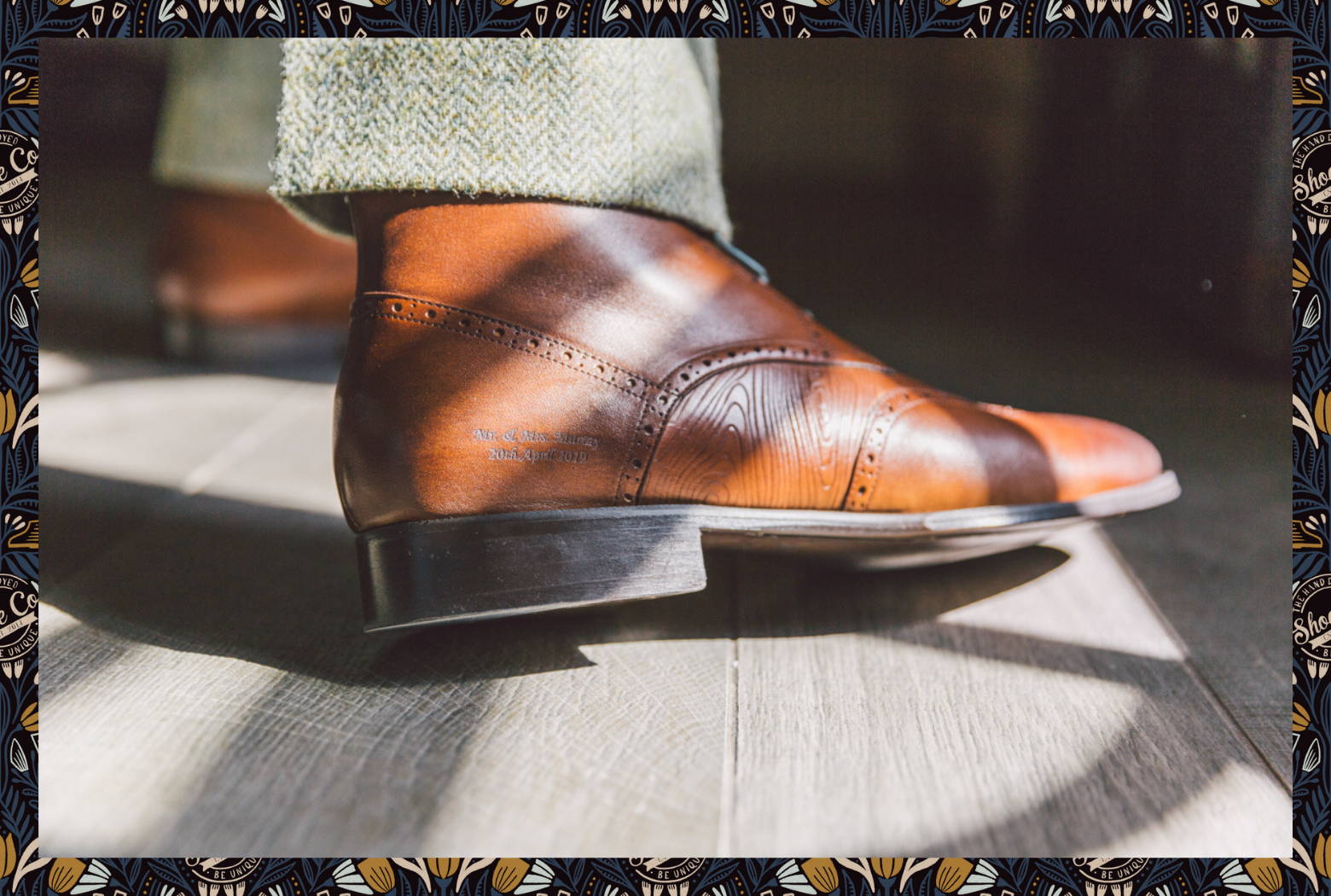 My version of the dress! And half the price too! 😉
Amazing shoes - personalised with our wedding date just to make them that little bit more special. The service, experience, the shoes. A business I would highly recommend and will 100% be returning to.
Mark Murray (Leeds)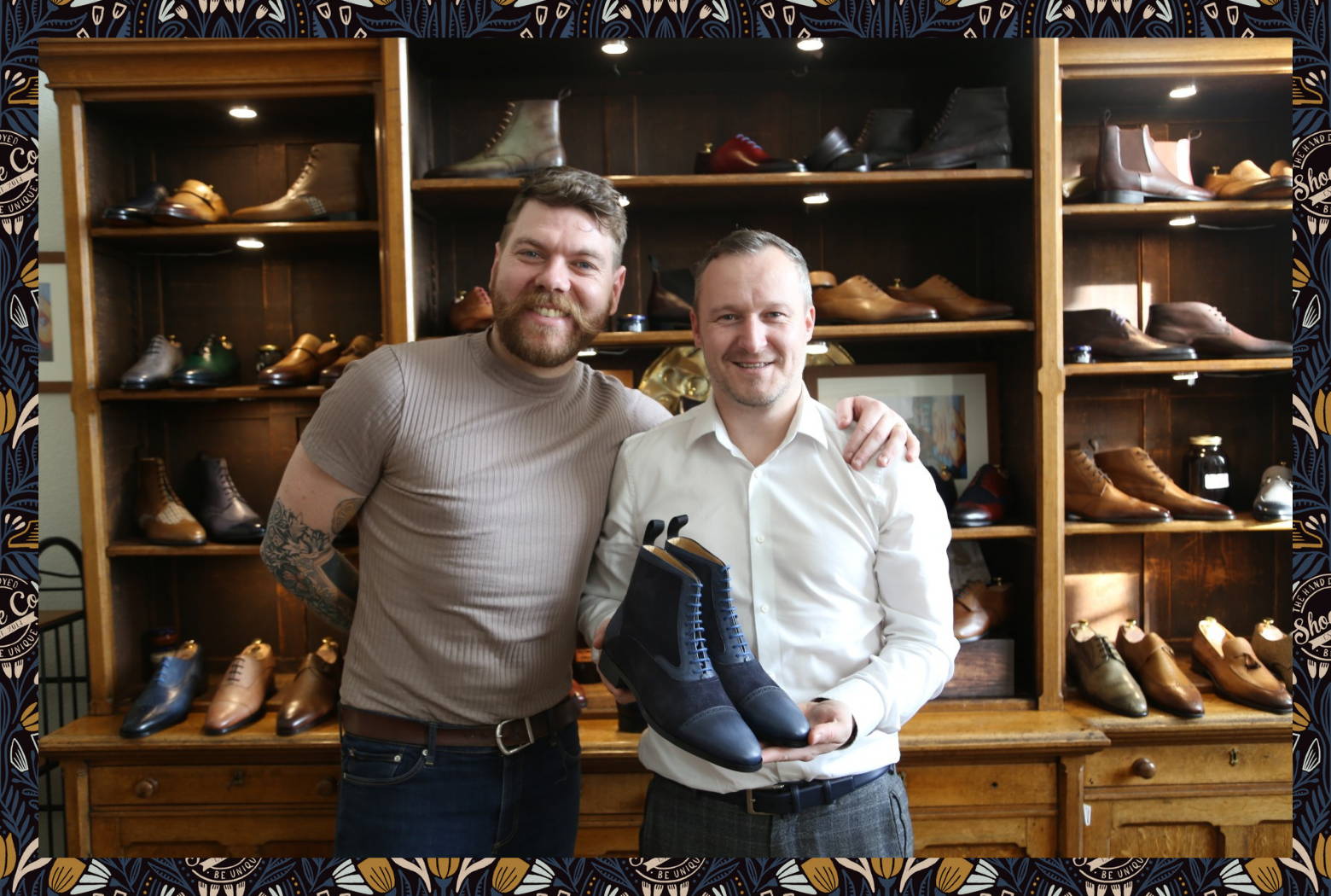 It's hardly a surprise I've been back for three pairs since my first order. Yes it's about bespoke, but it's about the whole thing. The communication and the relationship you make is what makes the whole thing extra special. You can't put a price on this level of experience really! I highly recommend you get booked in and support this incredible business.
Joe McManus (London)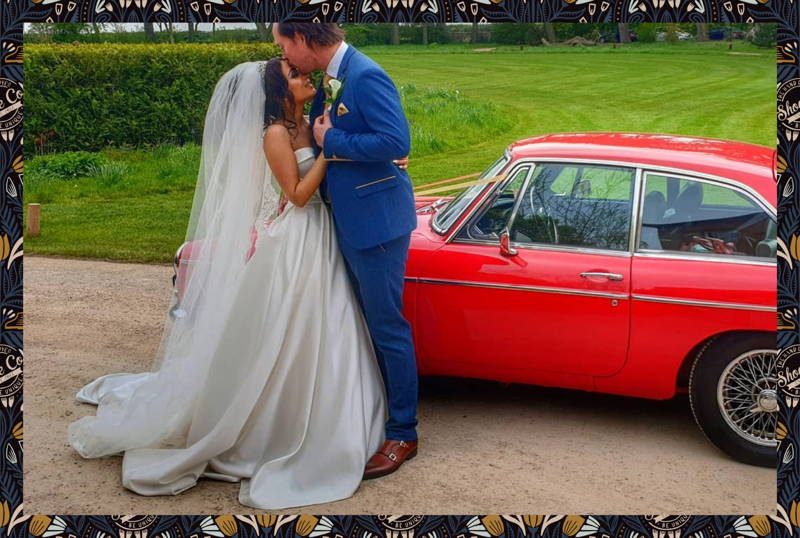 I literally had no idea what I wanted! I just knew I wanted to have a pair of bespoke shoes for my wedding, and now I do thanks to the help and service delivered by Simon and Lauren at Hand Dyed Shoe Company. Incredible from start to finish. Thank you for keep me on my feet ont he big day!
Stephen Kirkpatrick (Belfast)