Hand Dyed Shoe Co.
The Artisan Bespoke Shoe Experience

The way we dress is an extension of our own idiosyncratic personalities - it forms part of your identity.


In designing your own pair of unique, made to measure shoes, you can celebrate your identity and stand taller in the whitewash of mass production.


HDSCo is changing the way the world buys shoes, producing one-of-one, artisan shoes that will last a lifetime and celebrate the man who dares to be him!


OUR PROMISE
Humility | Experience | Authenticity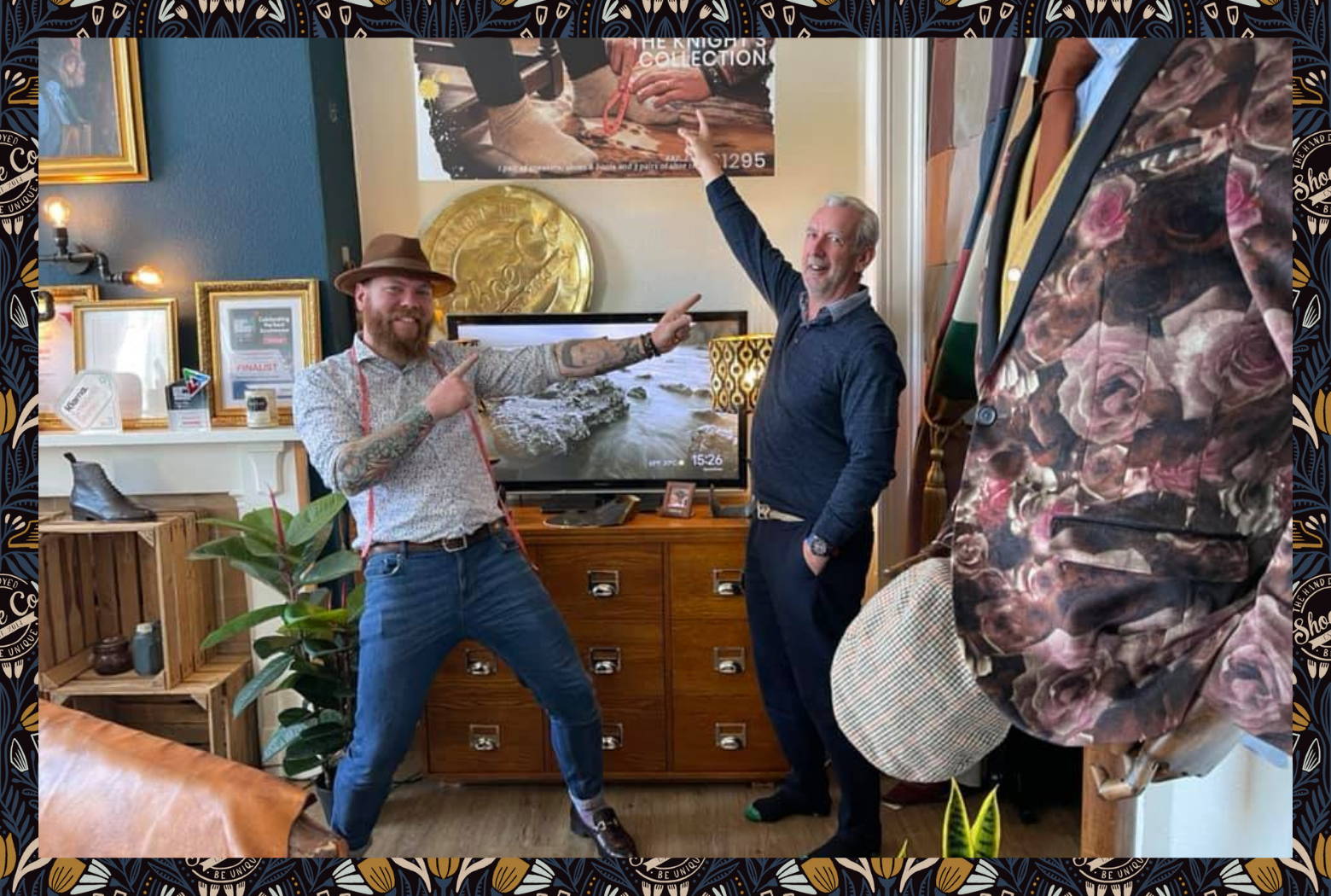 If Carlsberg made shoe studios this would be it. Awesome experience that is a bucket list life item. To design your own shoes. WOW. The Durham gin was an amazing touch!
Jane Symonds & Keith Loosley (London)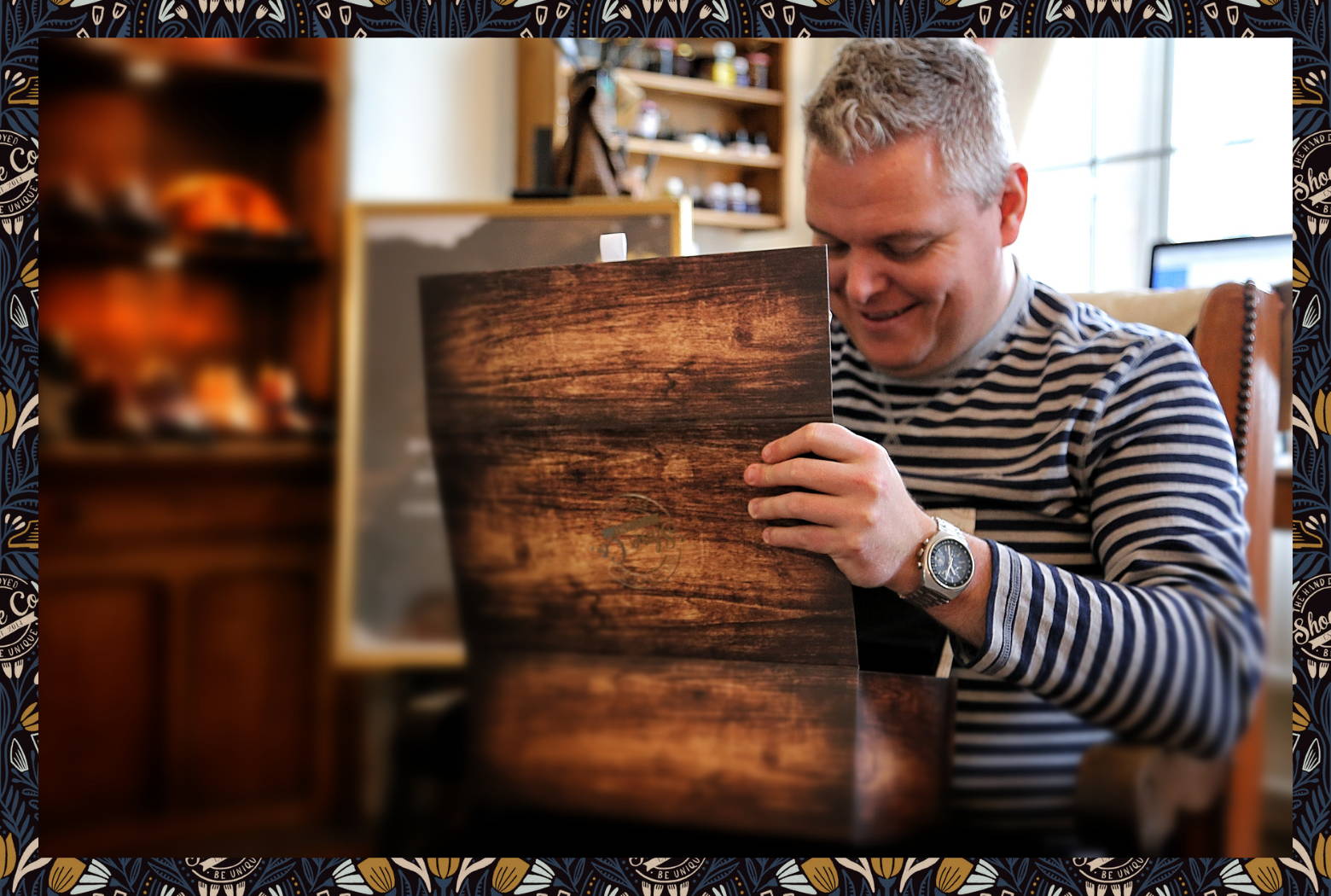 I am enamoured by you and your business, it was a real pleasure. It's special. who you are and what you do. Keep going, you're amazing!
Chris Todd (Co. Durham)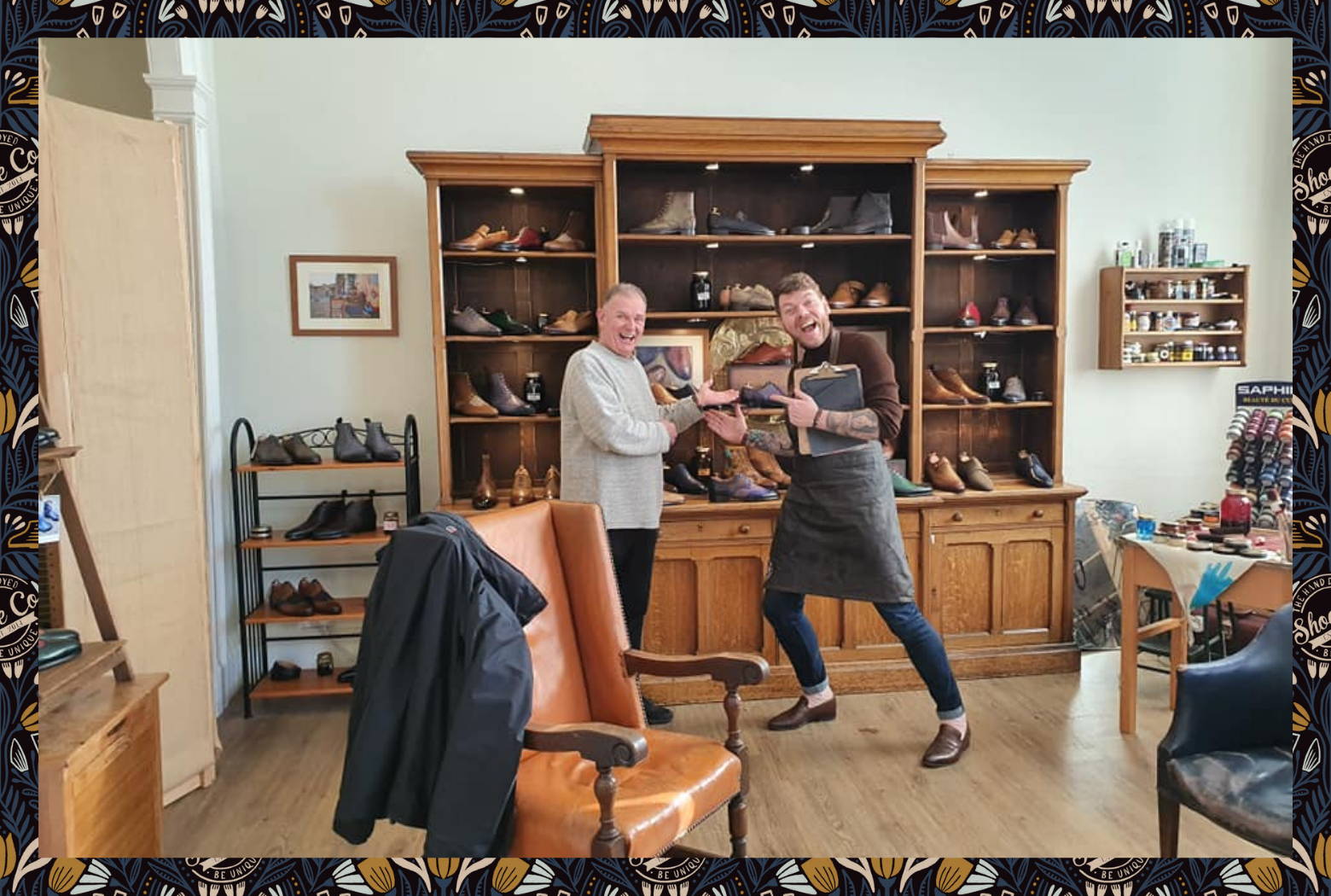 Fantastic gift, excellent service, Simon talks you through the process so you end up with a beautiful bespoke shoe, or boot with matching belt!! Amazing! Shoes and belt arrived today!! Wow!! Thank you Pete loves them ❤
Tracy & Pete Wells (Ulverston)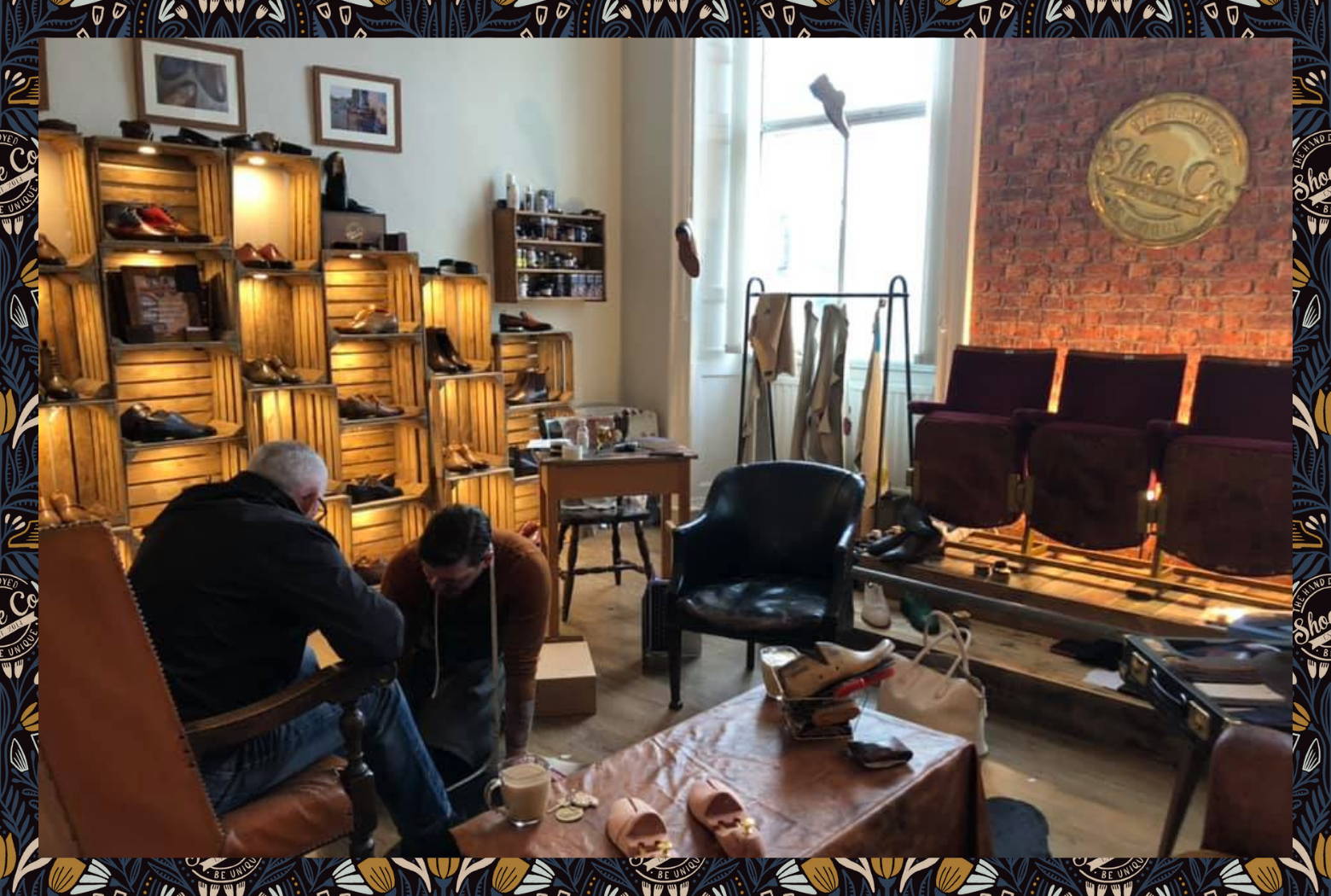 What a wonderful experience .... 👞💙🥾
What do you buy, for a 'special birthday' the guy who has it all ? 🤔🤔 ...

Visit 'Simon The Shoe Guy Bourne' at The Presidents Suite, Ushaw College, Durham and be fitted for a pair of hand made, beautiful shoes - made to measure and personalised to every last detail! If you LOVE 💙💜 your shoes 👞 👞 .. completely unique and truly wonderful experience 💜💙 an absolute MUST!
Alyson & Phil Dooner (Northumberland)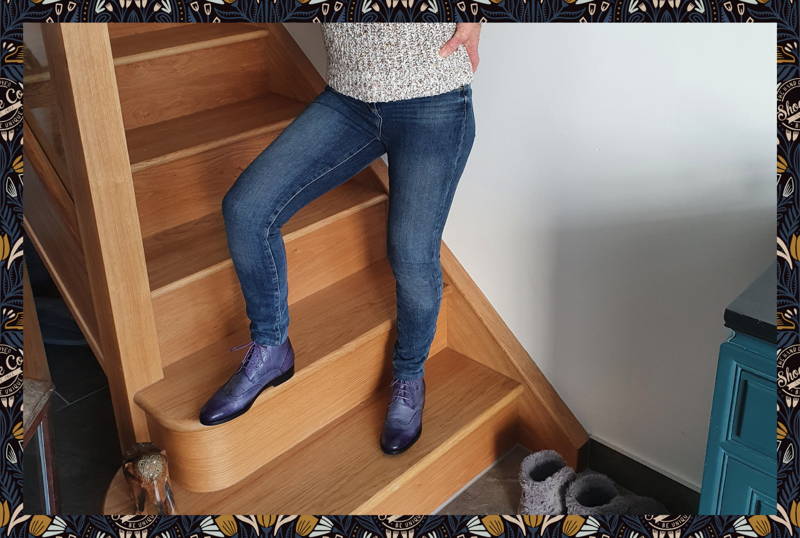 What an honour to have the very first pair of Mrs. Bonsmara boots! I wear them with so much pride - they are stunning. Thank you so much Simon!
Val Bickerstaffe (Nottingham)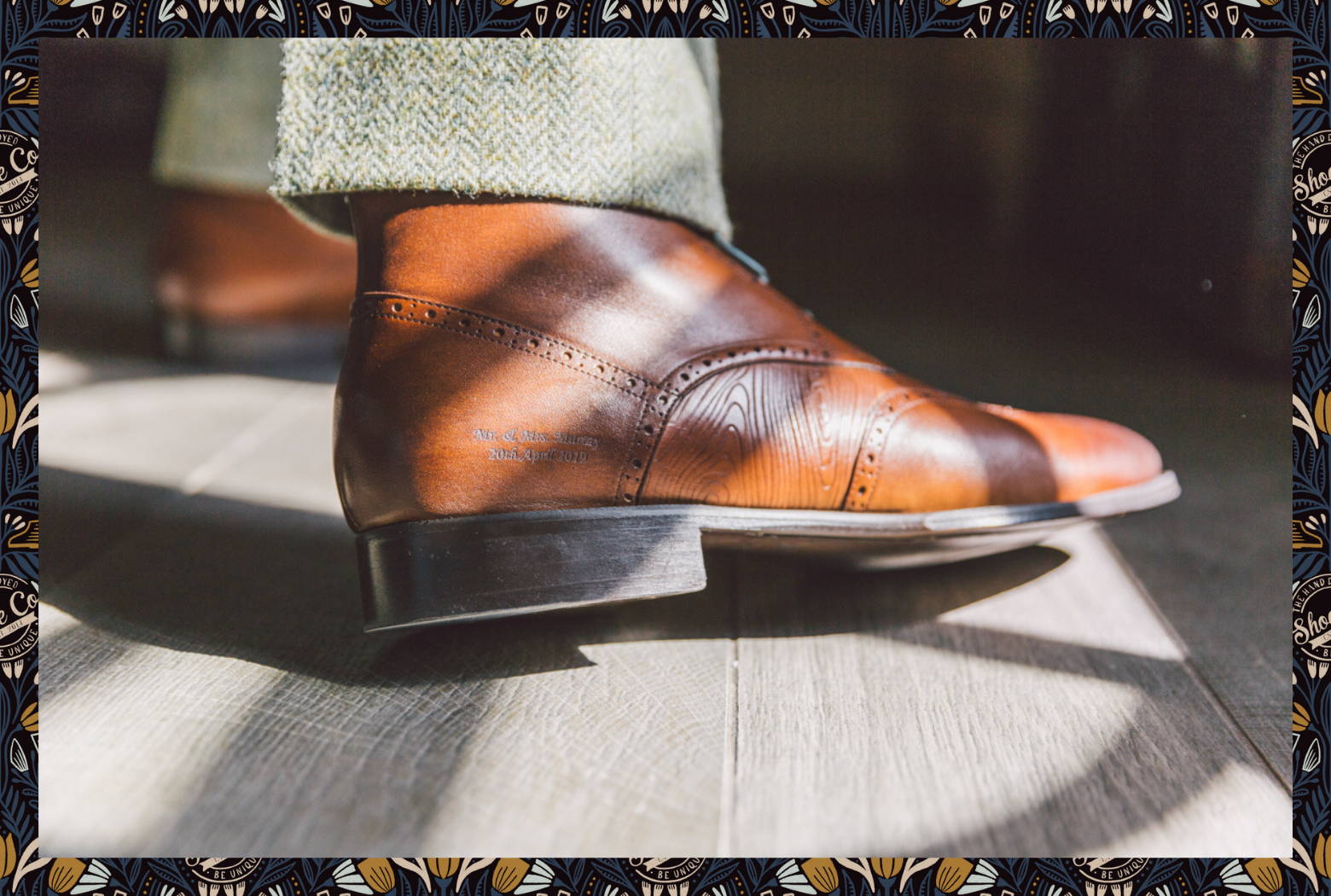 My version of the dress! And half the price too! 😉
Amazing shoes - personalised with our wedding date just to make them that little bit more special. The service, experience, the shoes. A business I would highly recommend and will 100% be returning to.
Mark Murray (Leeds)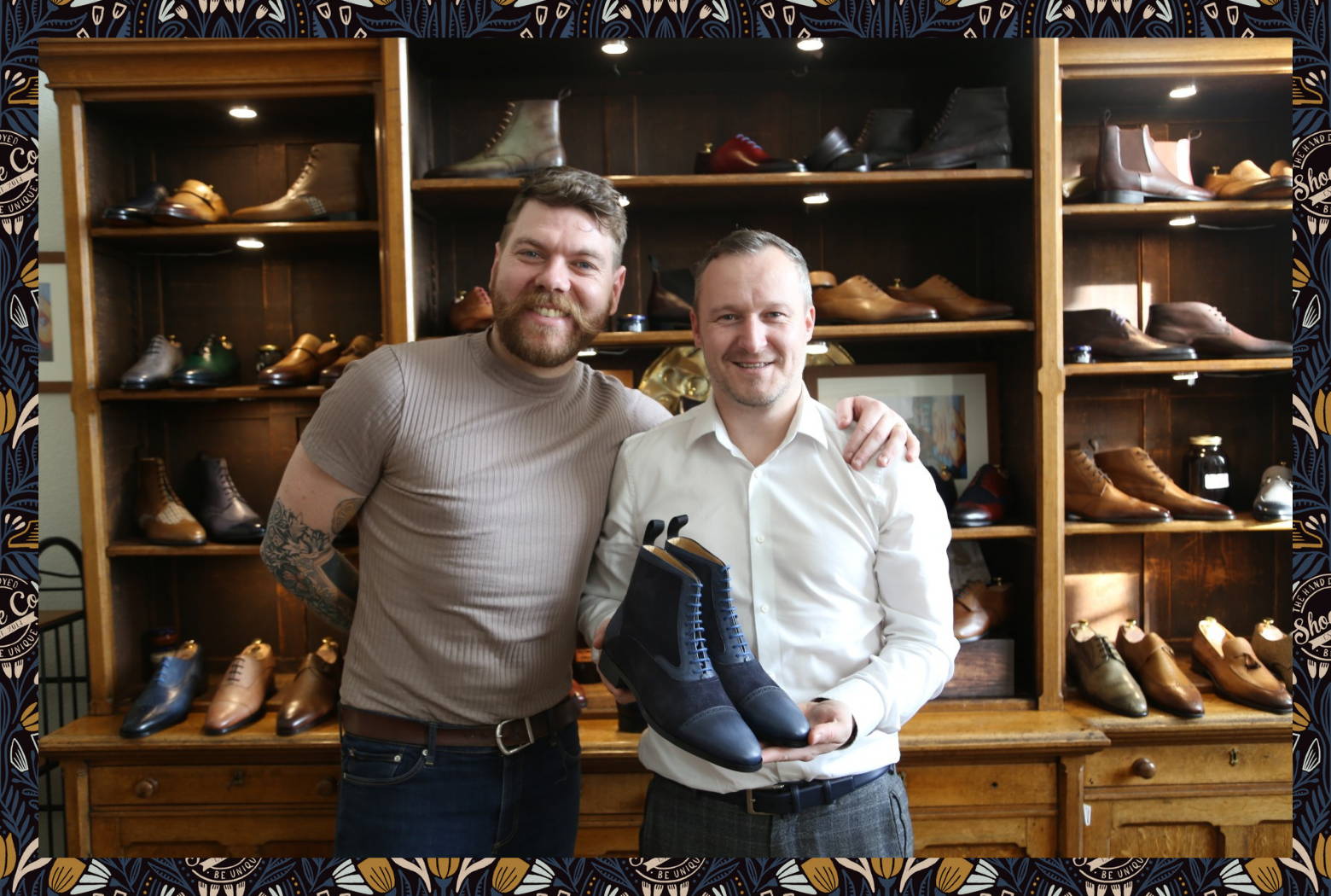 It's hardly a surprise I've been back for three pairs since my first order. Yes it's about bespoke, but it's about the whole thing. The communication and the relationship you make is what makes the whole thing extra special. You can't put a price on this level of experience really! I highly recommend you get booked in and support this incredible business.
Joe McManus (London)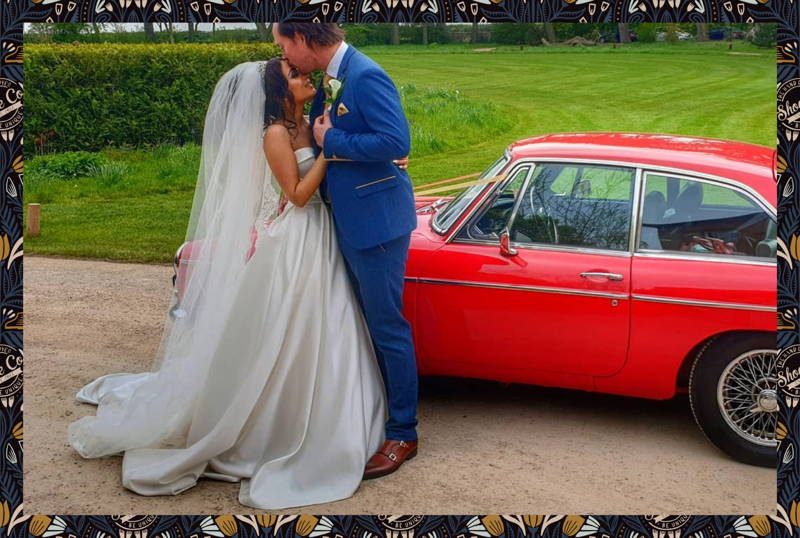 I literally had no idea what I wanted! I just knew I wanted to have a pair of bespoke shoes for my wedding, and now I do thanks to the help and service delivered by Simon and Lauren at Hand Dyed Shoe Company. Incredible from start to finish. Thank you for keep me on my feet ont he big day!
Stephen Kirkpatrick (Belfast)